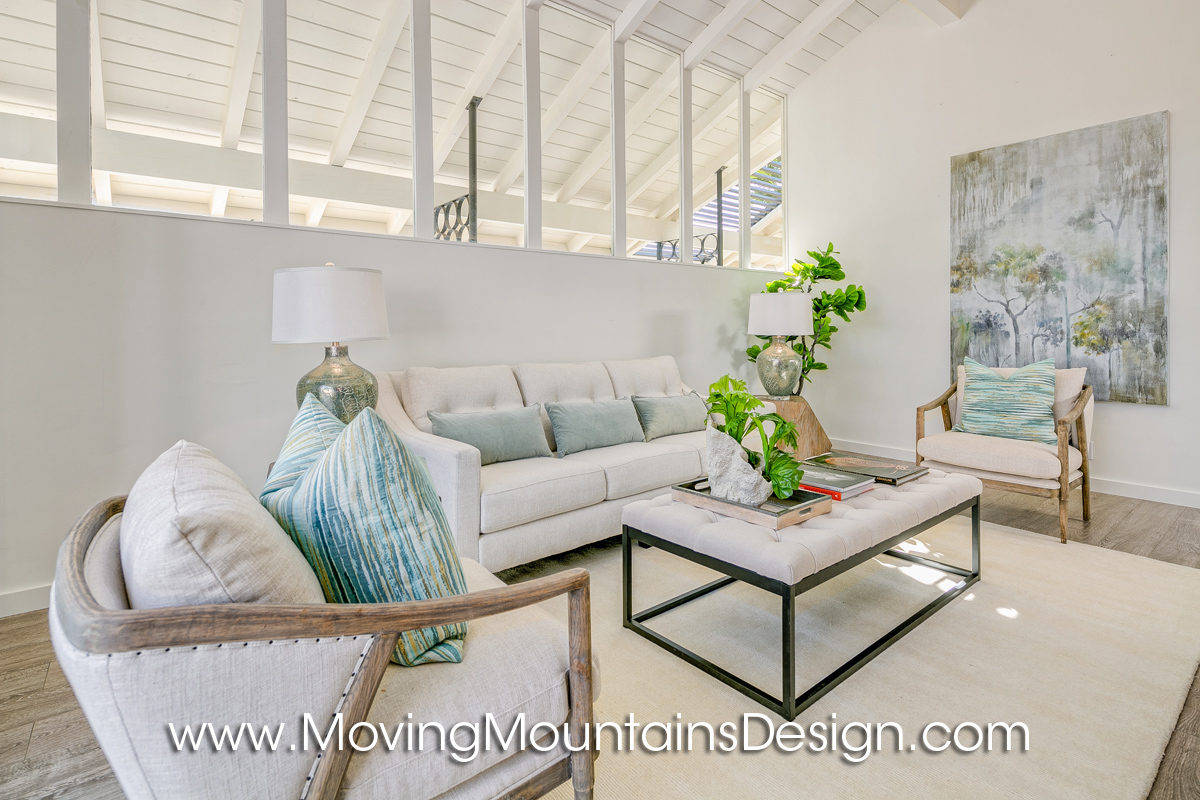 Pasadena Home Staging – Mid-Century Modern Love!
It doesn't get better than this! Pasadena Home Staging -Mid-Century Modern Love!
2 weeks ago we completed this Pasadena Home Staging project of a beautiful Mid-Century home.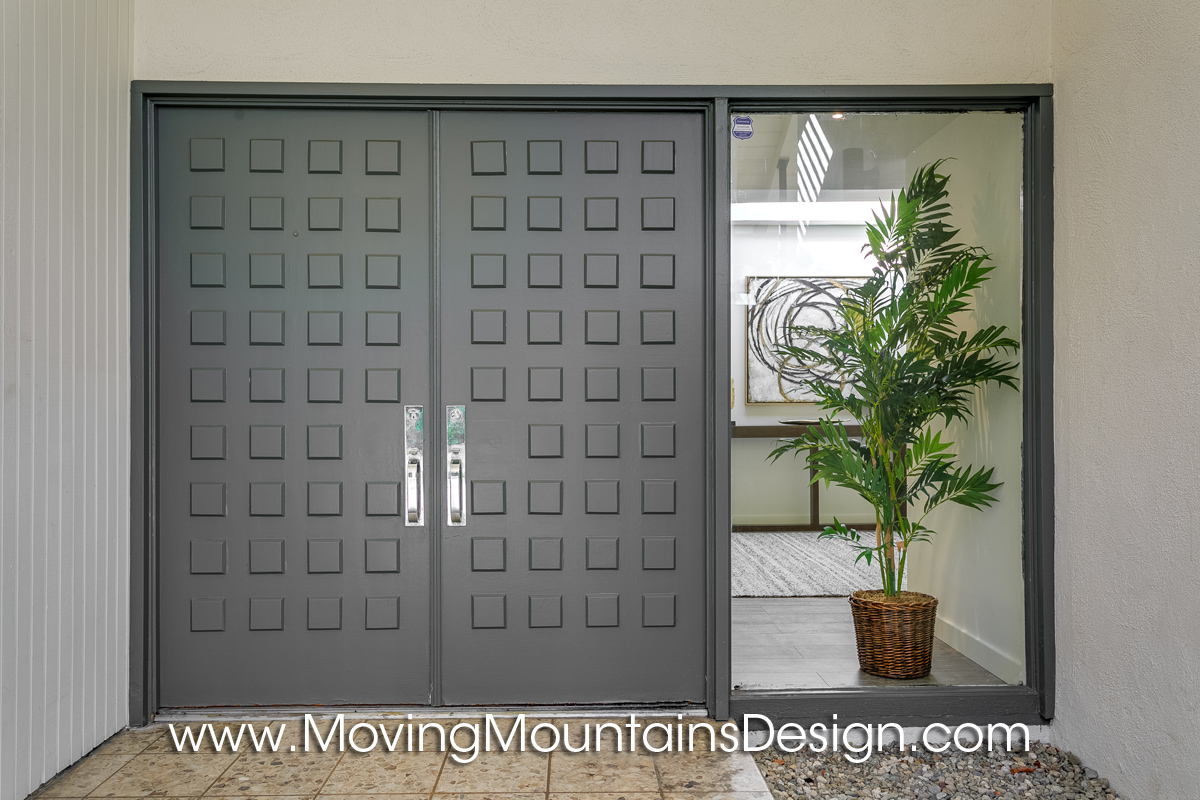 Even the front door was spectacular! I love the original detail on the door and the terrazzo tile in the entry.
The original floors were replaced with what looks like wire brushed oak planks with a gray wash. Yummy!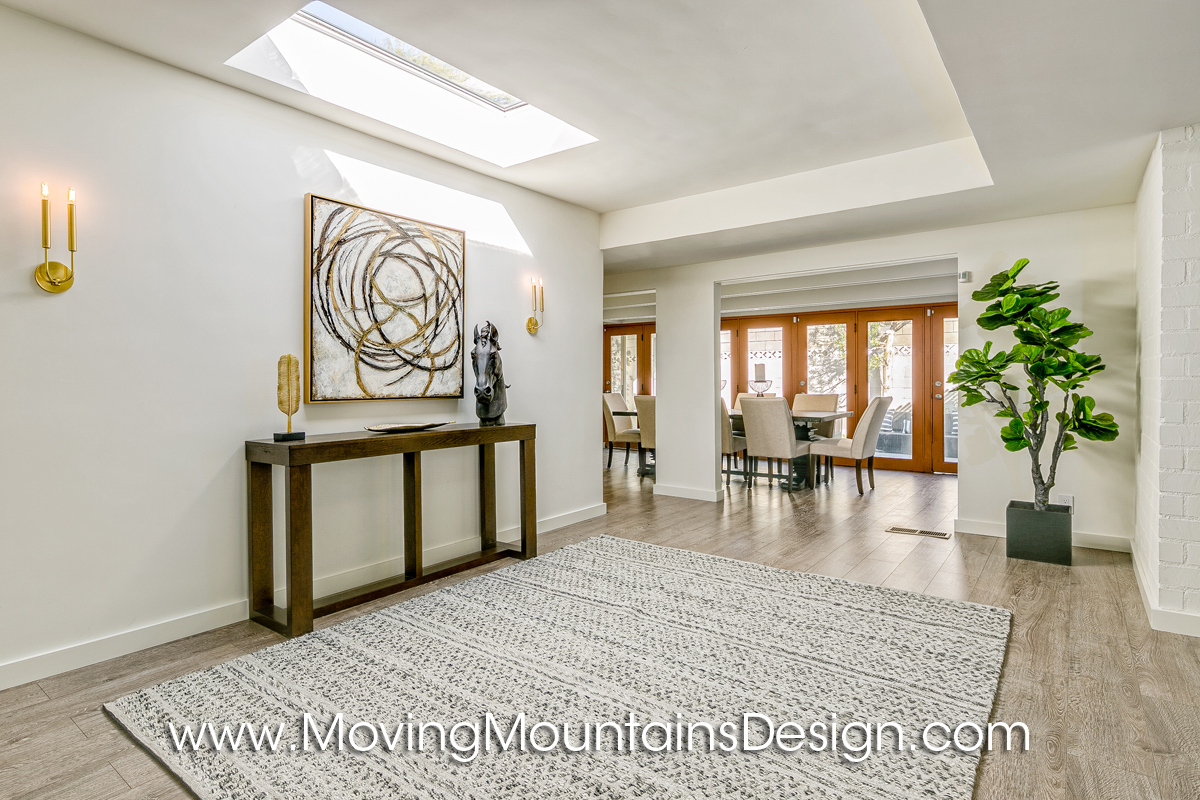 The house has great flow from one room into the next. The rug is from India and is hand knotted. It's an 8'x10′, so you can see just how large the entry is.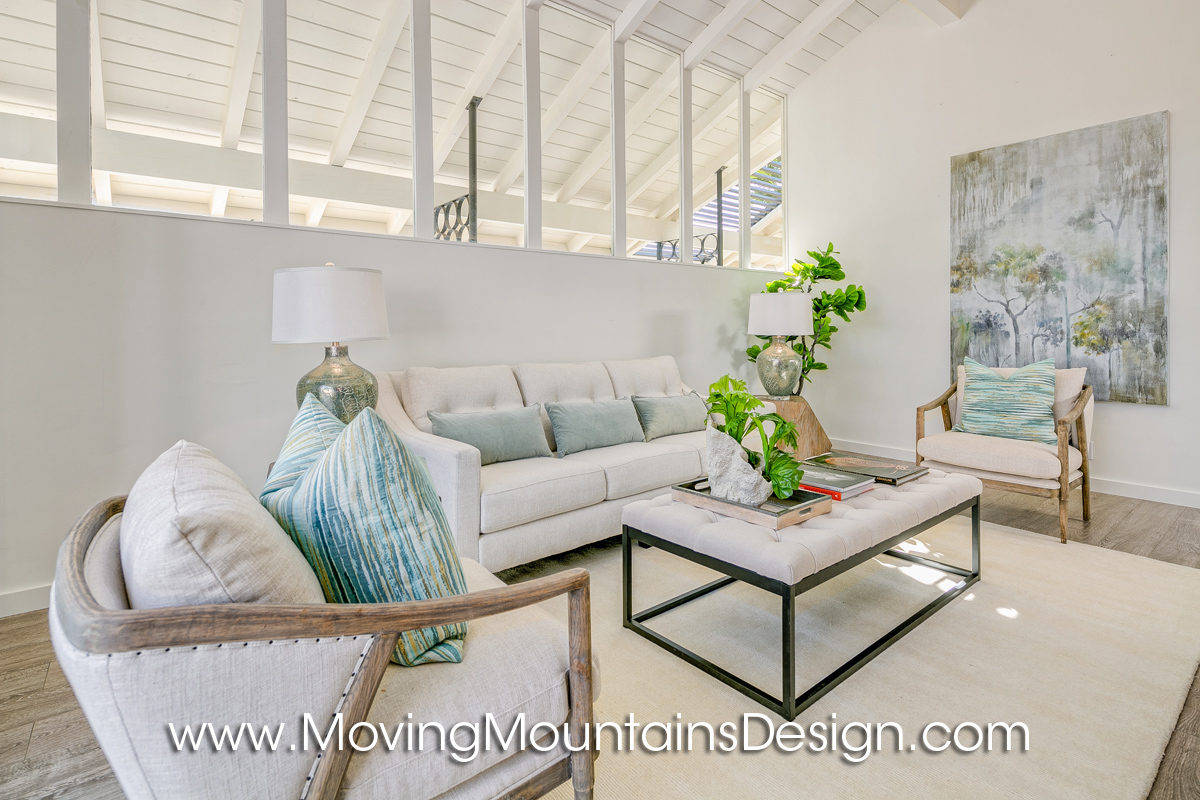 When we stage a home, we honor the architecture without being a slave to it. We want to appeal to fans of Mid-Century Modern, but still keep the home warm and appealing to anyone who walks in the front door. I love, love, love those windows and the paneled ceiling.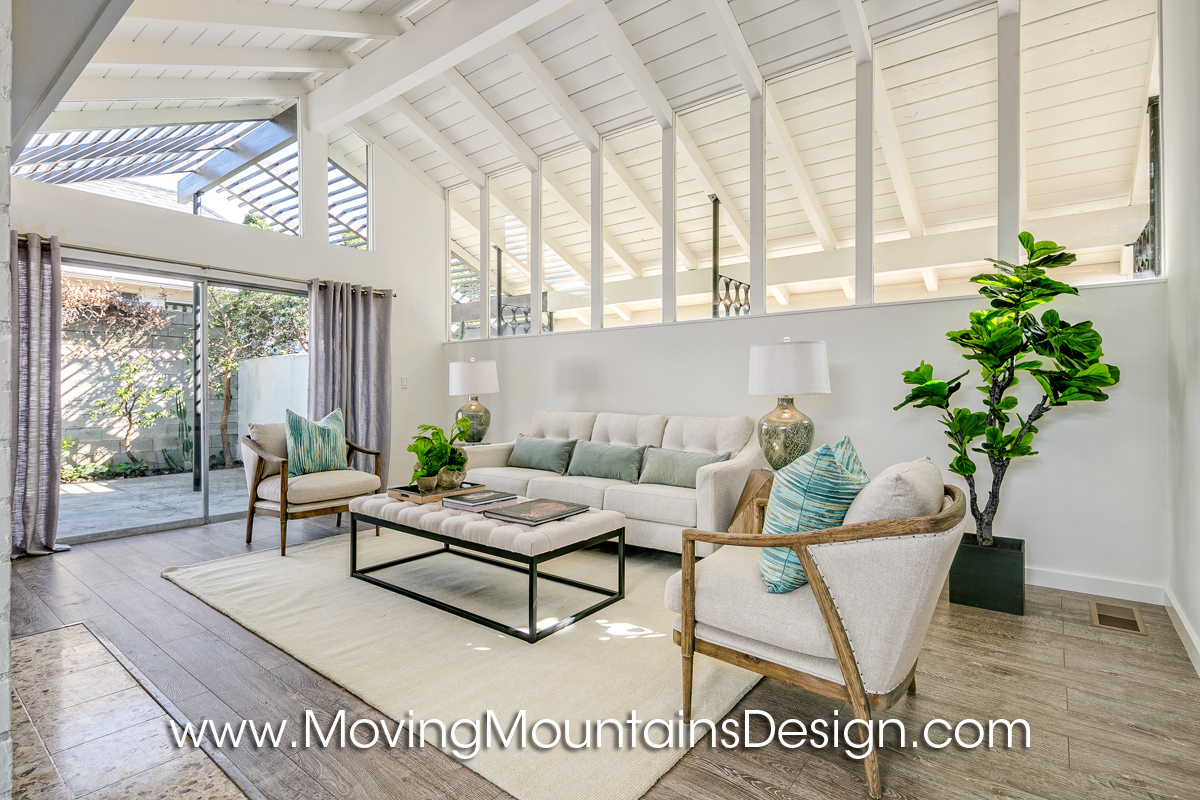 The fireplace has a terrazzo surround. The sliding glass doors lead out to a private patio. You could throw a great party in this house!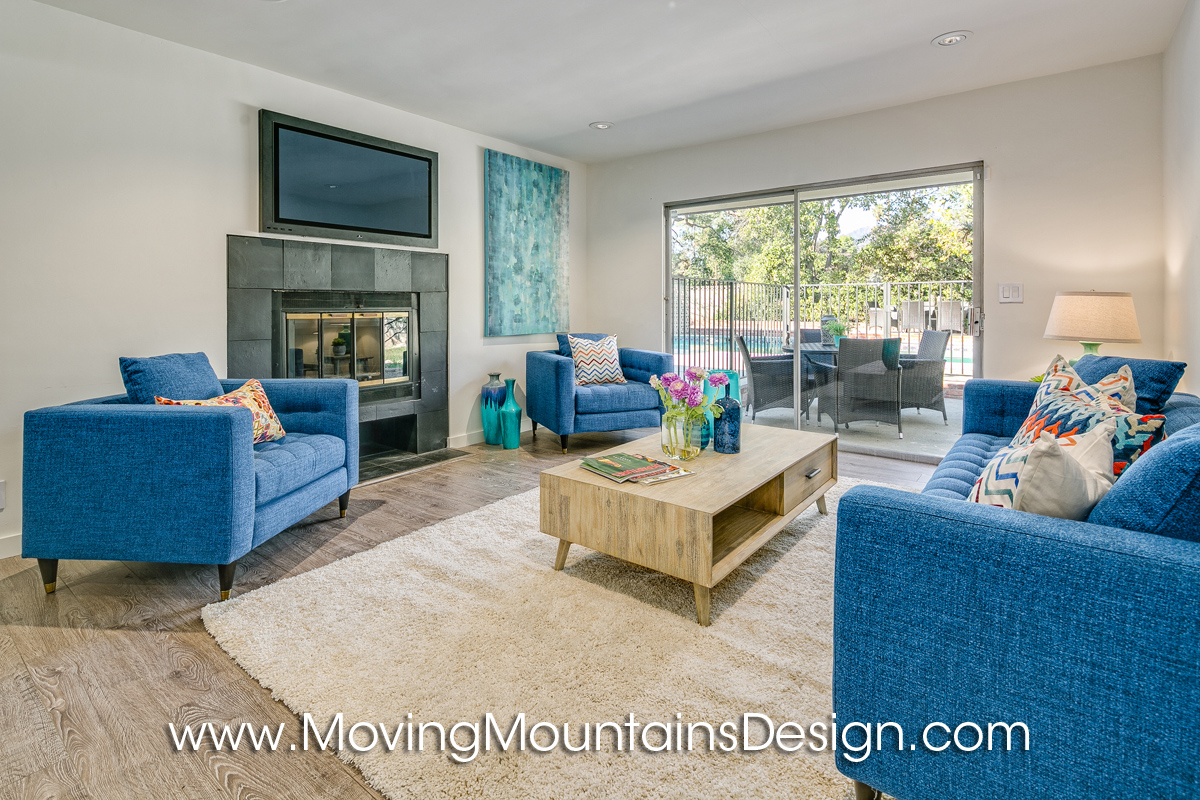 Moving on to the family room, we added  some color with cobalt blue sofa and chairs. I wanted to pull in some of the blue from the beautiful pool right outside the door.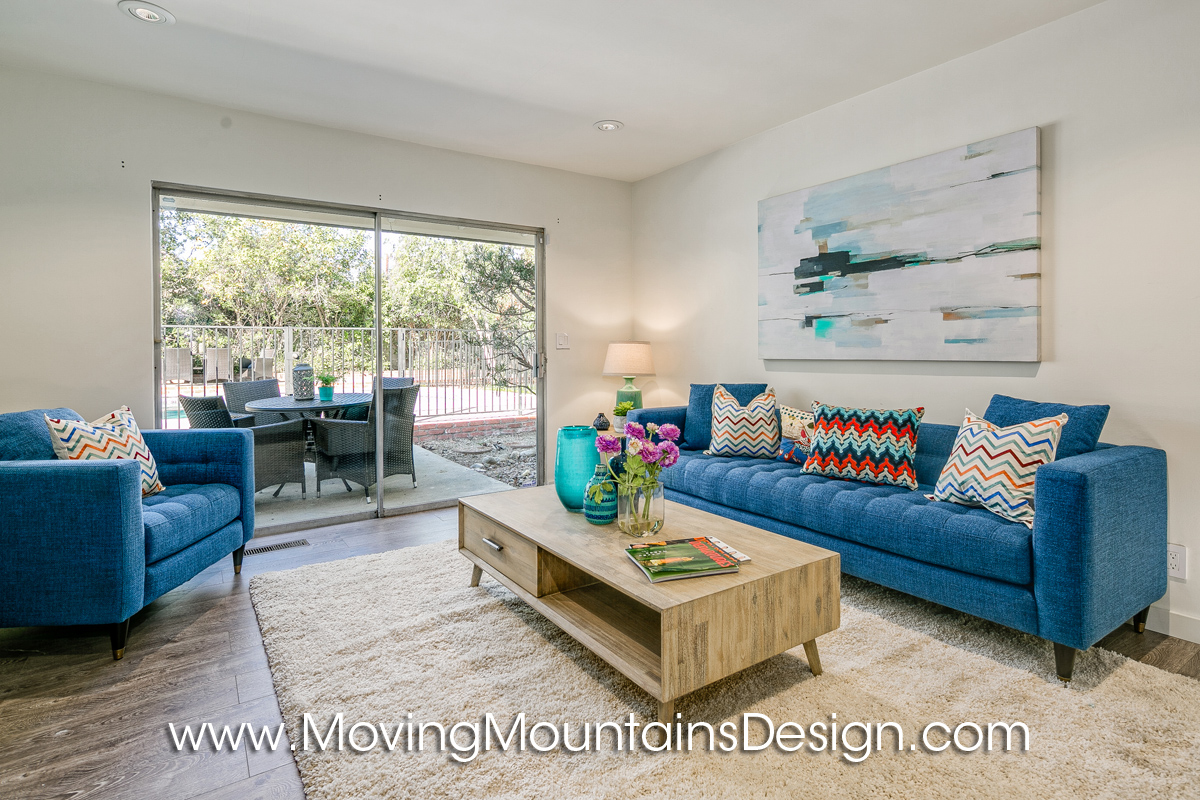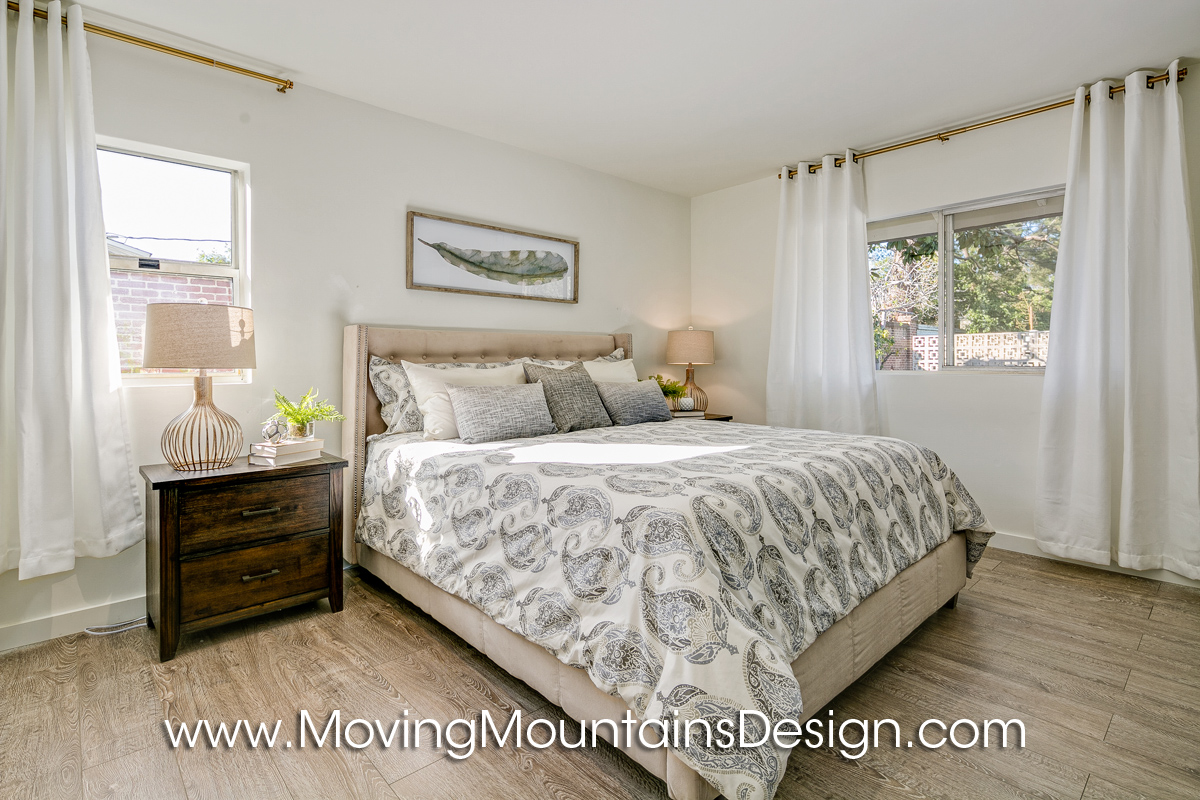 This was one of the 3 bedrooms we staged in this home.
We don't just work on Pasadena home staging pojects. We staged another house last week in a similar style in Hollywood Hills. Check out Hollywood Hills Home Staging.