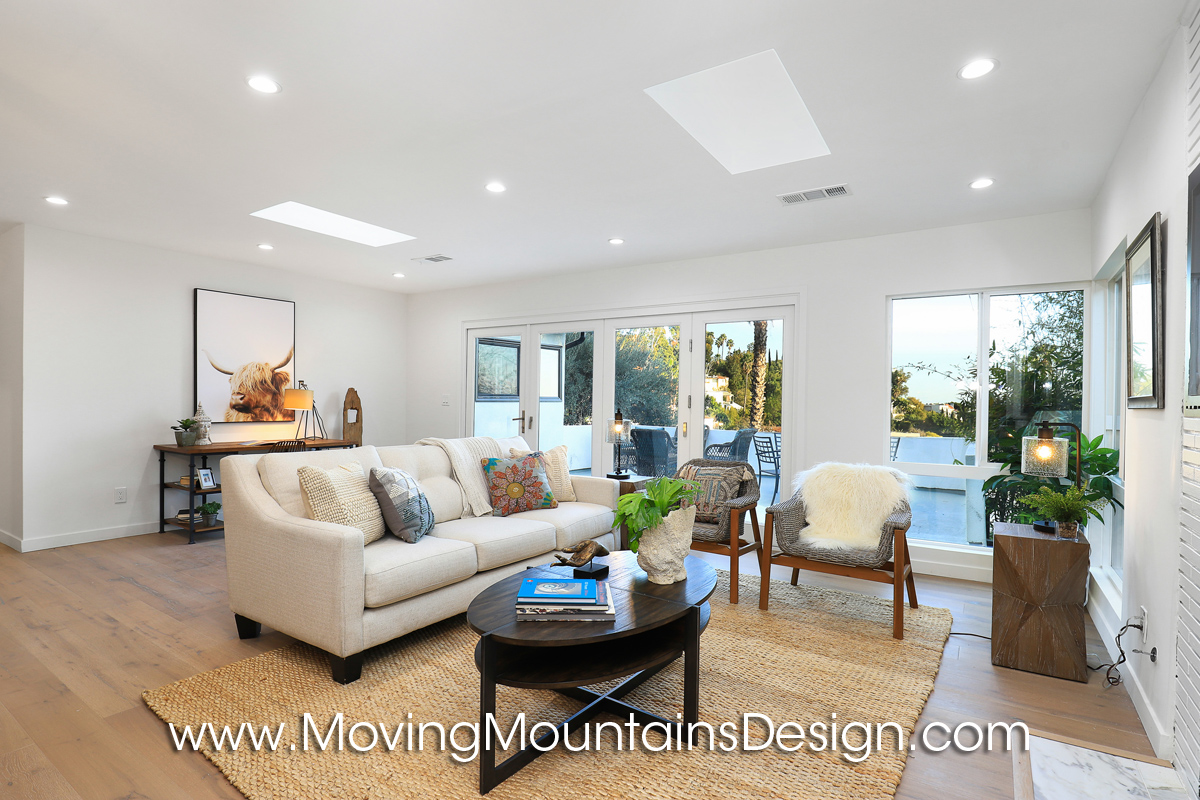 Hollywood Hills Home Staging – Hollywood Hipster View Home
We had a lot of fun with this Hollywood Hills Home Staging project for a Los Angeles Flipper.
We were so lucky to be hired for this Hollywood Hills home staging project. Located in the Hollywood Dell area of the Hollywood Hills, this very cool home is located perfectly close to the 101, the studios and Hollywood.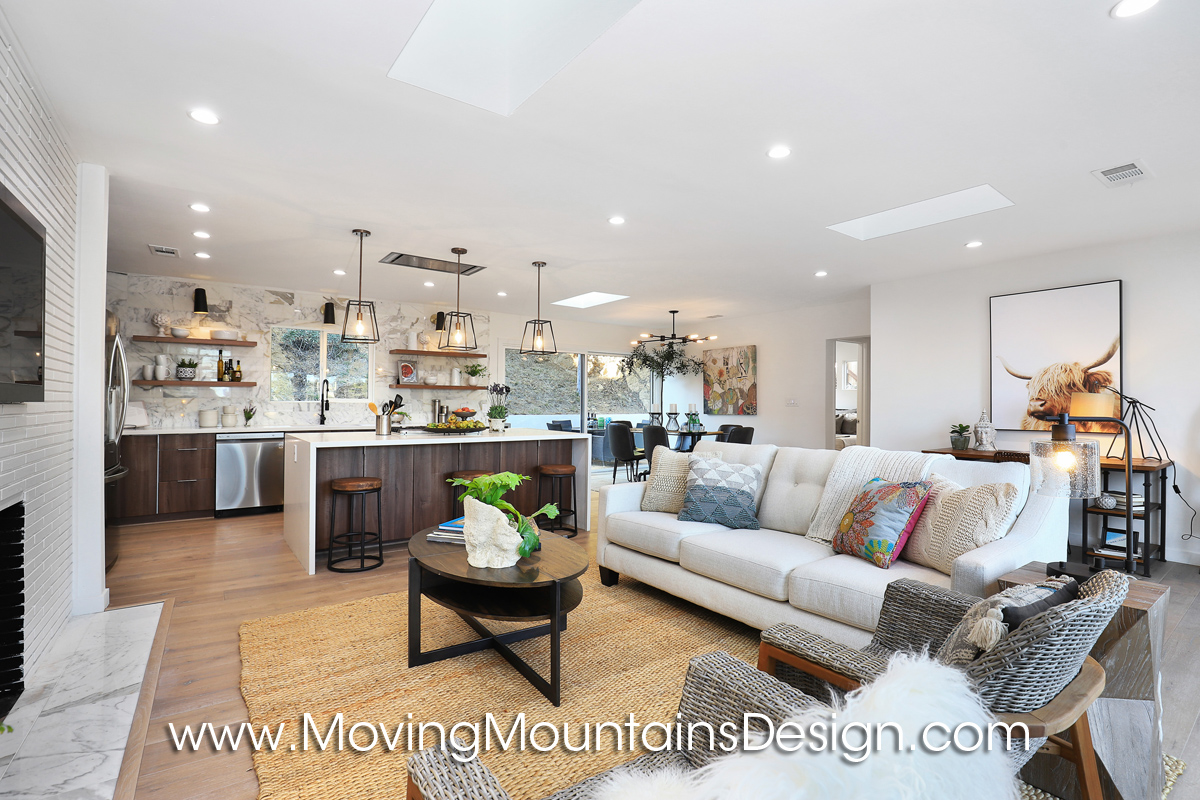 Who doesn't love a good Yak photo?
We paired a rustic jute braided rug with teak and wicker stairs, 2 carved pod end tables and chunky throw pillows with lots of texture.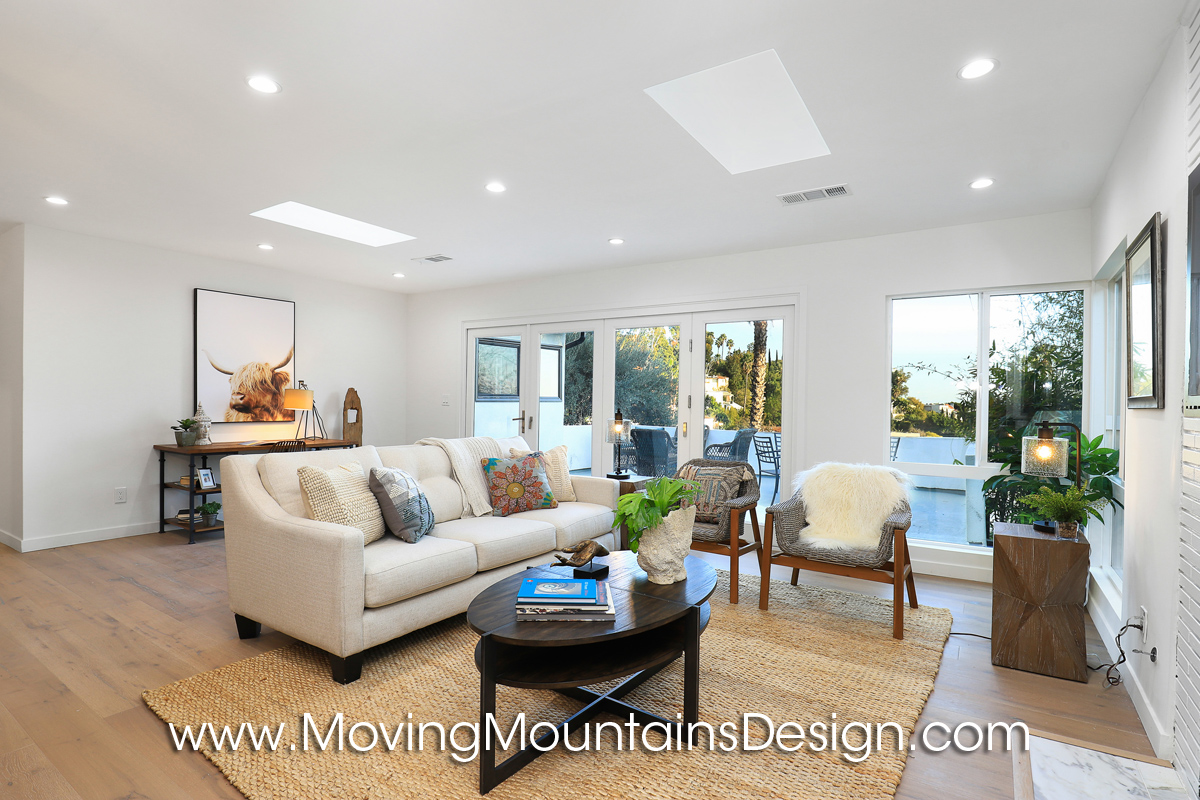 This house has amazing views of downtown Hollywood (Capitol Records Building!) and we created 3 different outdoor living areas. While this house is just 1,200 SF, the outdoor living spaces makes the house feel double the size.
I love mixing Old and New elements, like the antique Indonesian fence post and Mudra hand, with newly sourced sofa and chairs.
Some different views of the kitchen: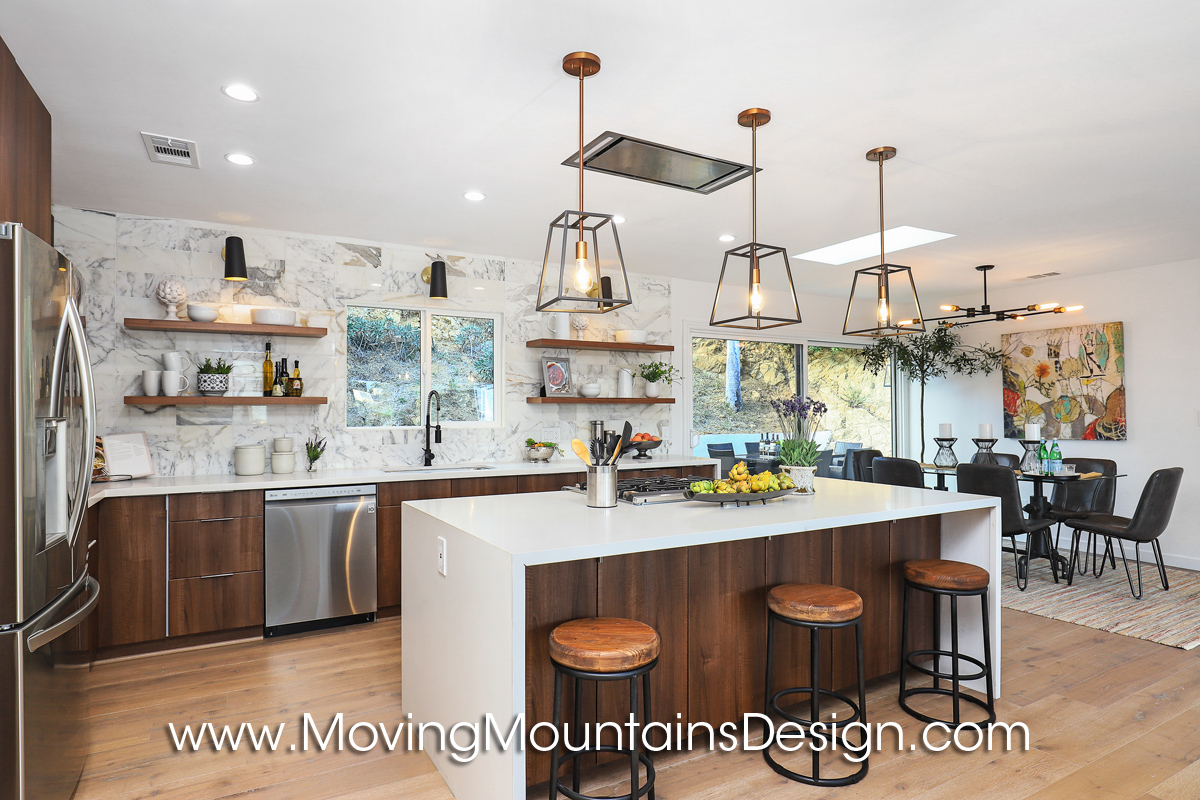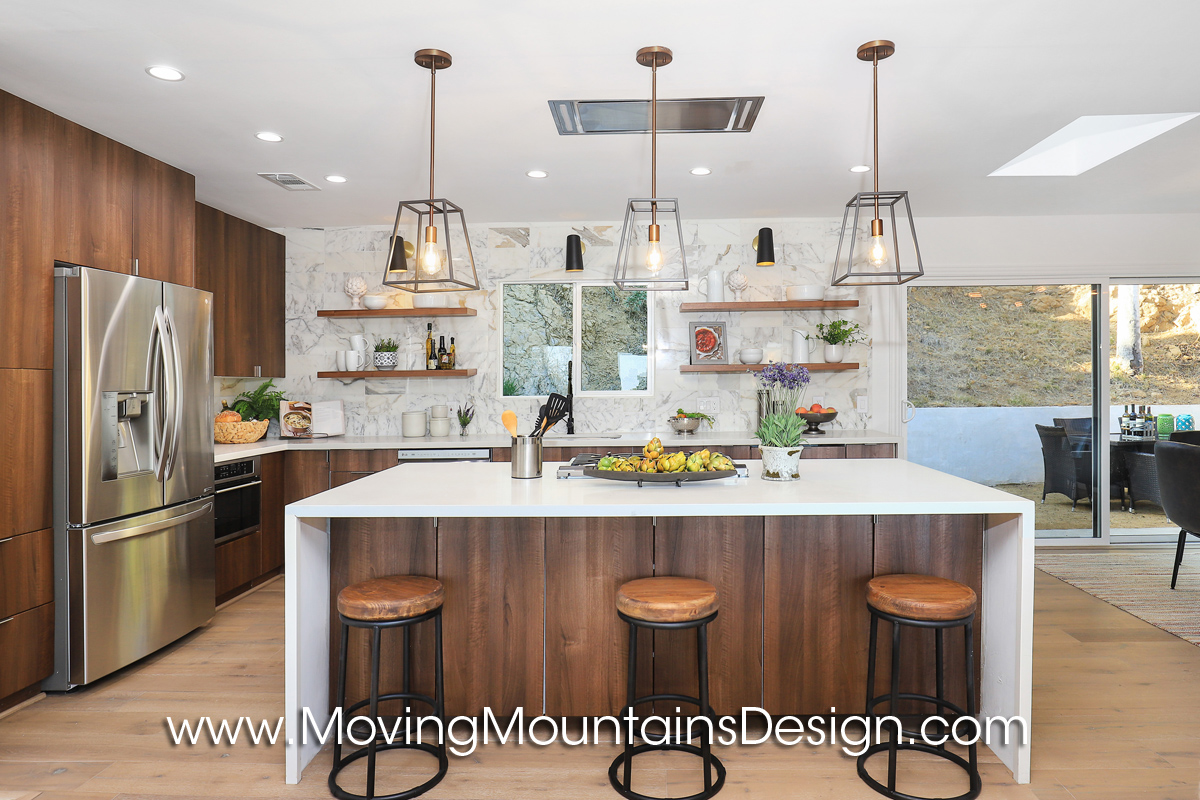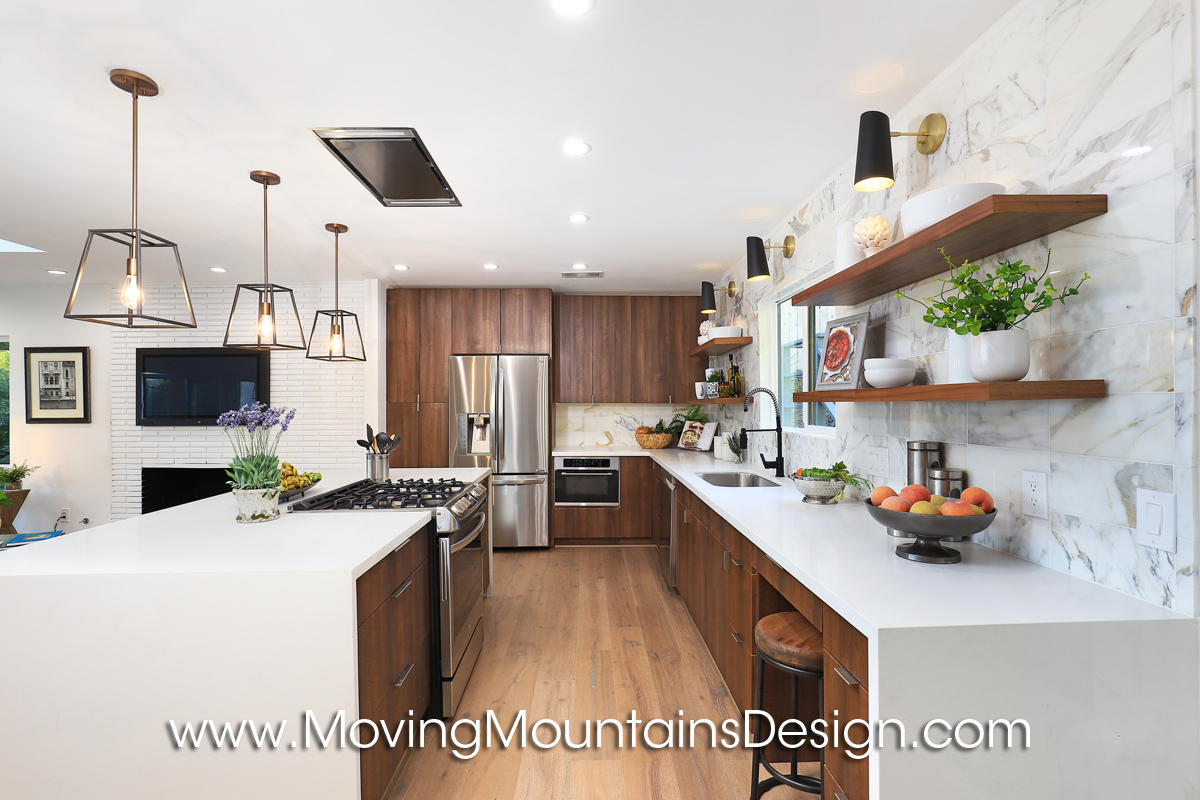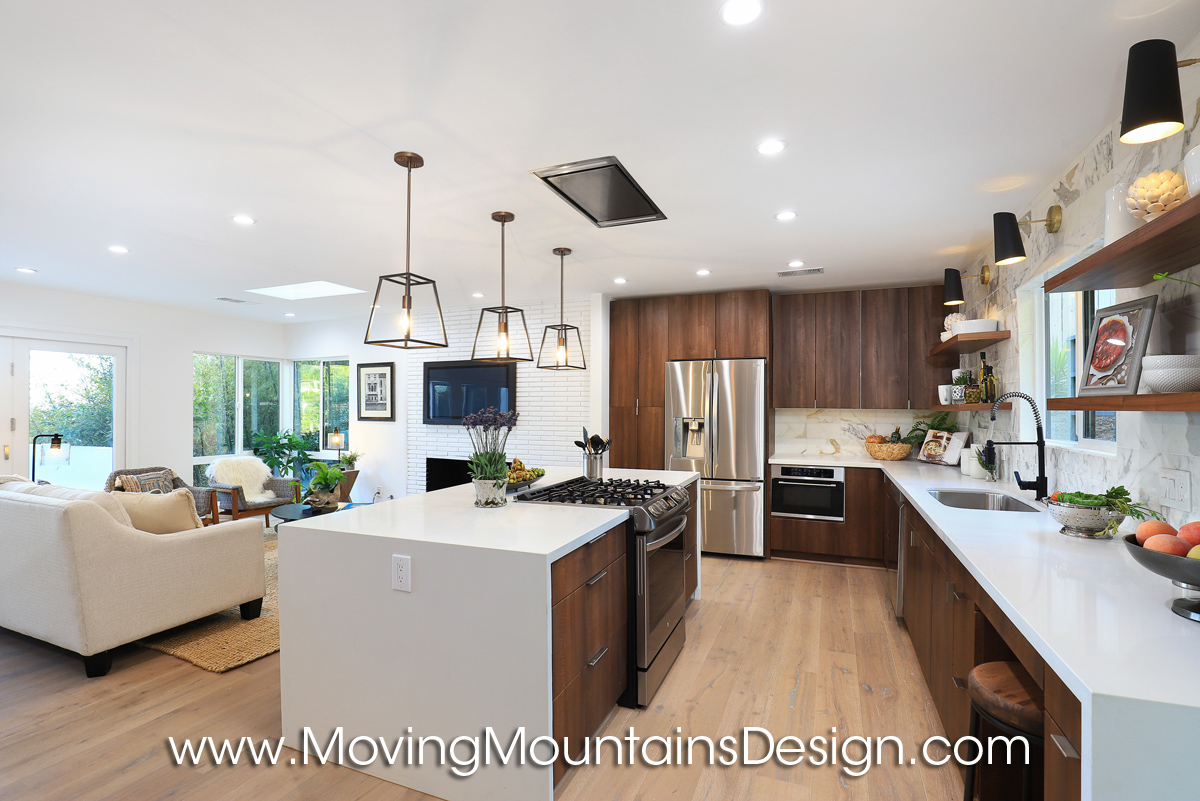 Here's the dining room. I love the hairpin legs on the dining chairs. They really work well with the Steam Punk style dining table.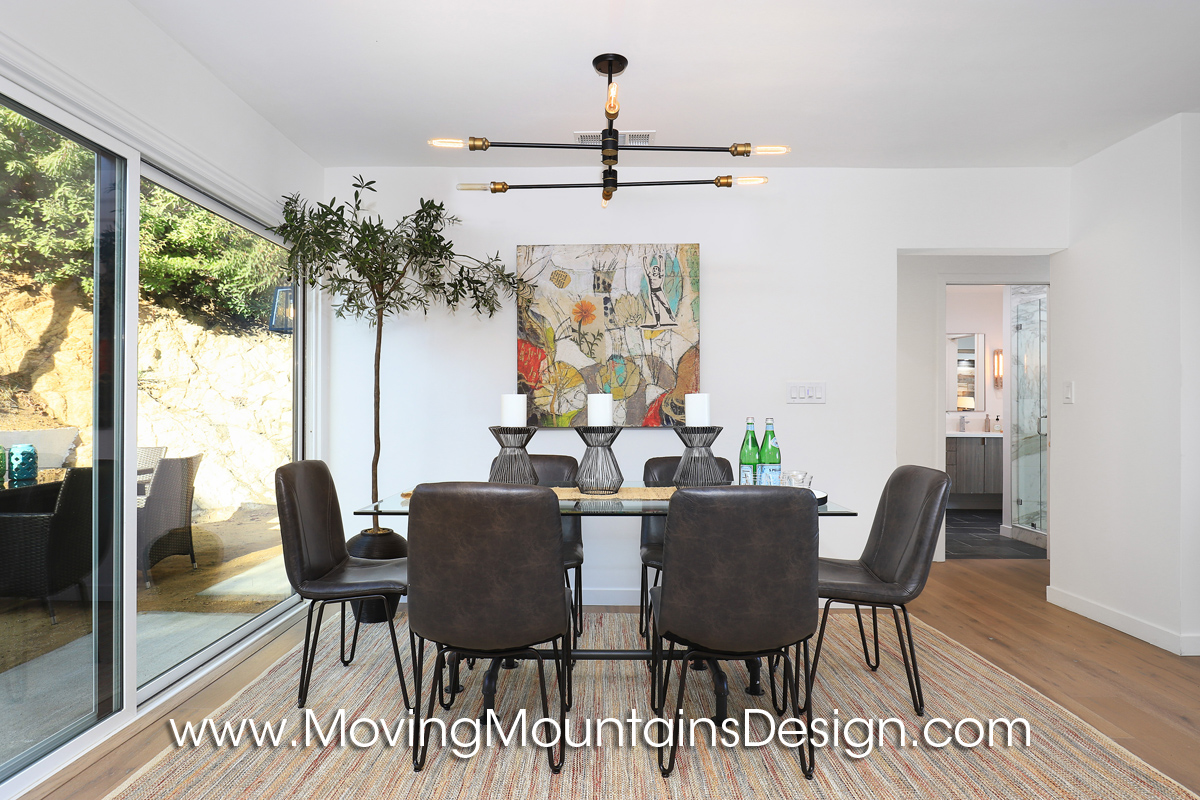 I'll let you in on a little secret: This beautiful rug is from Target!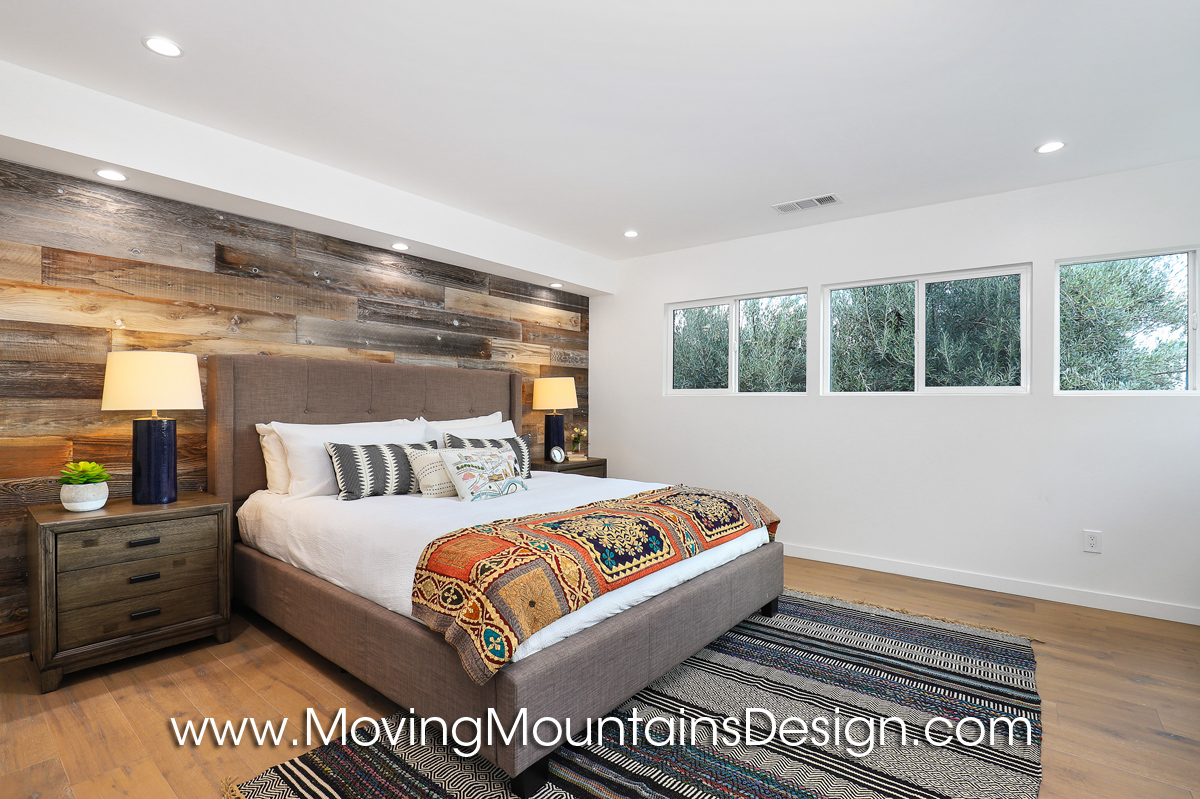 We had fun staging the bedrooms too. The throw on the bed is an antique, handmade African quilt. Rug is handwoven, from India.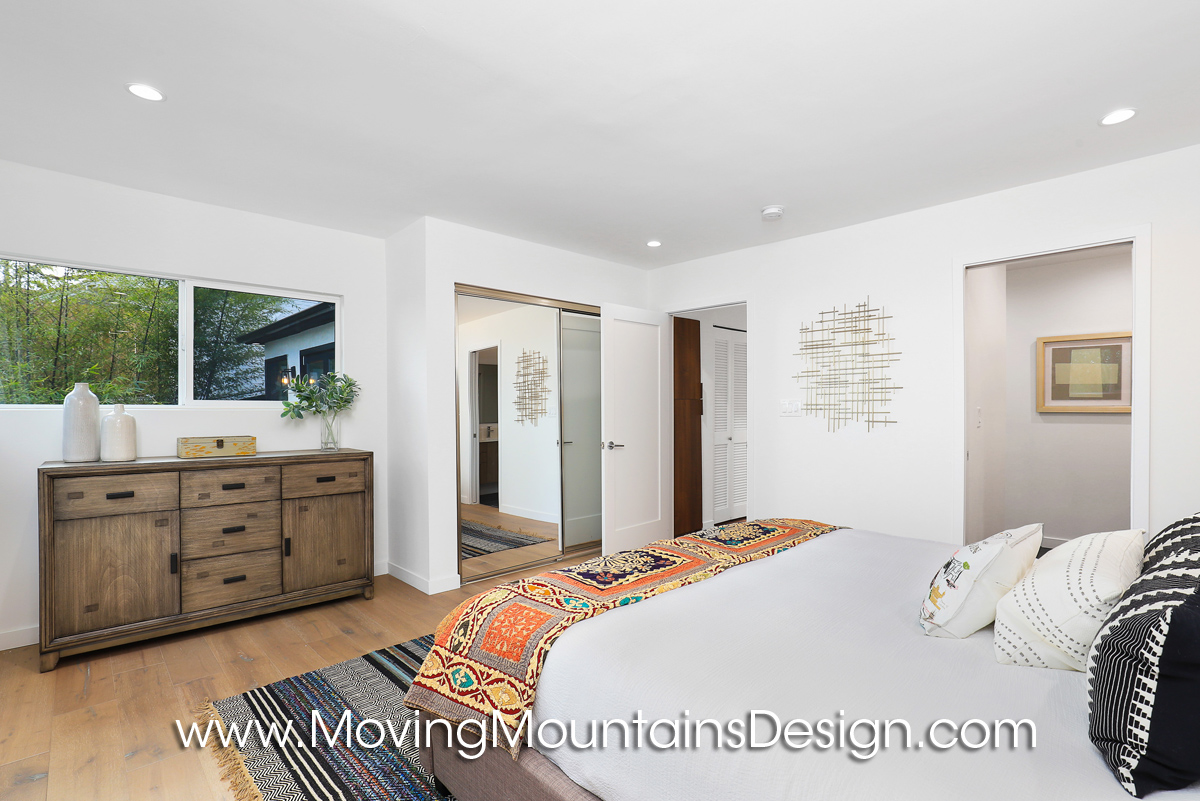 Here's a couple of shots of the 2nd bedroom:
These beautiful photos were shot by Nick Li Aerious Plus
Check out our Contemporary Home Staging Portfolio.