Los Angeles Home Staging and Interior Design Menu
We offer an a la carte menu of house staging and interior design services to suit most budgets and staging needs. Some of our services are listed below: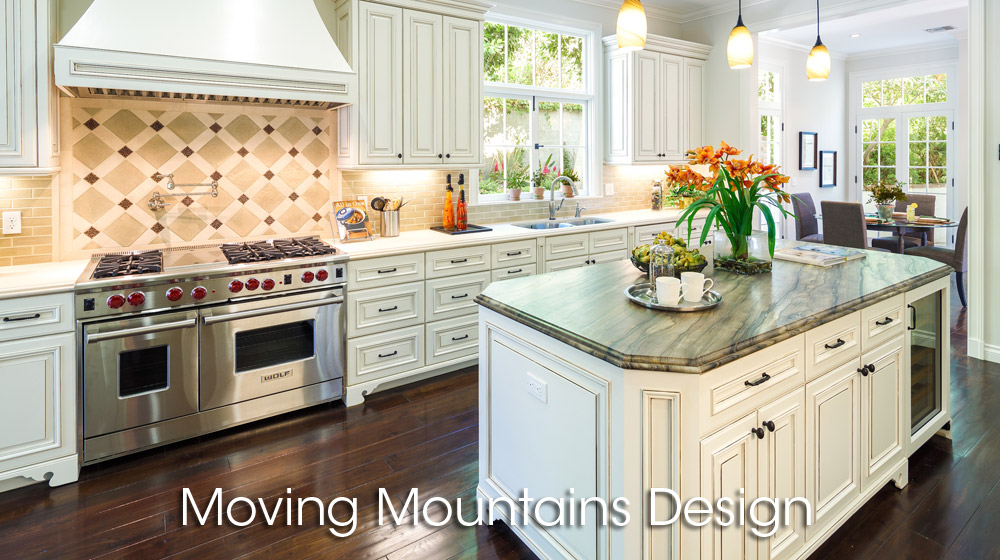 Full service staging with the MMD Team. We provide furniture, Persian rugs (if applicable), artwork, accessories, bedding, lamps and plants to stage your home. We will stage as many or as few rooms as your budget allows. Price varies and is available upon request.  We don't quote a price here as every home is unique.
Comprehensive Home Staging Consultation
The homeowner or Listing Agent makes notes as I explain what needs to be done. The work can be completed by the home owner or you can hire Moving Mountains Design to help do part or all of the work. Consultations start at $350 (depending upon size of house). Your consultation will take 1-2 hours.
Color Consultation
Paint color recommendations for one room or every room of your home. Starting at $350
We will rearrange the homeowner's existing furniture, and add accessories and rental furniture as needed. Every Occupied home staging begins with a paid Comprehensive Home Staging Consultation (starting at $350). At that time we will discuss which pieces of furniture we may be able to use in staging your home. The homeowner can do all or part of the work. Moving Mountains Design can provide additional furniture, artwork and accessories, as needed to make your home stand out from the competition!

It wasn't until I saw the pictures online that it fully sunk in how amazing the transformation you accomplished here is. I had a "whose beautiful house is that?" moment while I was staring at the monitor.

…The best decision we made in this whole process was hiring you. It's no exaggeration to say that we couldn't have gotten any of this done without you — we didn't even know where to begin.

Thanks for doing such a wonderful job here!

Maggie, Pasadena
Allow us to make the outside of your home as inviting as the inside.
Corporate Relocation Staging
Staging to sell the home of  the relocated Executive or employee, as well as setting up furniture and households for incoming Executive or employees. Furniture used to set up the new home can be rented or purchased. We also work with the relocated family's existing furnishings.
Interior Design Services
Moving Mountains Design is an award winning Interior Design company. Kitchens, bathrooms, bedrooms, living spaces – we do it all.
If you don't see it here, ask. We will try to accommodate your request.