How To Get 5%-23% Over Asking For Your Listing
How do I get 5%-23% over asking for my listing?
According to a 2021 report of 13,000 staged homes, collected by the Real Estate Staging Association, 85% of professionally staged homes sold for 5%-23% over asking. That equates to a $50,000-$230,000 higher sales price. Hire the right home stager, and it could go even higher.
Yes, it's a Sellers' Market. Yes, houses are going under contract in record time. And yes, houses are selling over list. But are they selling for as much as they COULD sell for?
Moving Mountains Design is having one of their busiest times on record. We are staging lots and lots of houses and we are turning around and destaging them within a couple of weeks because they are sold. We are being hired by (mostly) experienced and successful agents to stage their listings, even in this Sellers' Market. Why? Because they want to achieve those record setting over-asking prices for their clients. For Moving Mountains Design, $150K – $250K over-asking is not unusual. We even had one Hollywood Hills listing sell for $700K over the original list price! That's certainly a record for us, and I imagine, for most listing agents. Read about 3210 Bonnie Hill Drive here.
Here's a few more reasons why you need to stage in a sellers' market:
Protect YOUR brand – Most agents have a list or page on their website of recently listed or sold homes. Showing beautiful, market-ready homes on that page enhances your personal brand.
Would you rather show the before or after picture on your website?
(Photo credits Lacey Woods)
What will potential listing clients prefer? Is showing an empty house really in your best interest? Does it make you look like you are advising your clients how to maximize their sale price? It doesn't matter if it's a sellers' market or a Buyers' Market, the result will be the same.

All humans are naturally attracted to beauty; it's encoded in our DNA. Just as a well-dressed-person is more attractive than a sloppily dressed person, a well-staged home is naturally more attractive to potential buyers than an unstaged home. Moving Mountains Design's goal in staging is to add perceived value to the homes we stage. We want to make the homes we stage feel like they are worth more than the asking price. We make them look more beautiful, so they are more desirable, and as a result, driving bidding wars and record offers over asking price.
Not every house hits a home run. Some houses have an unfortunate location, a funky kitchen layout, a mystery room with no windows. Staging these houses in a Sellers' Market will get them the respect (and selling price) you could only dream of if the house was left unstaged.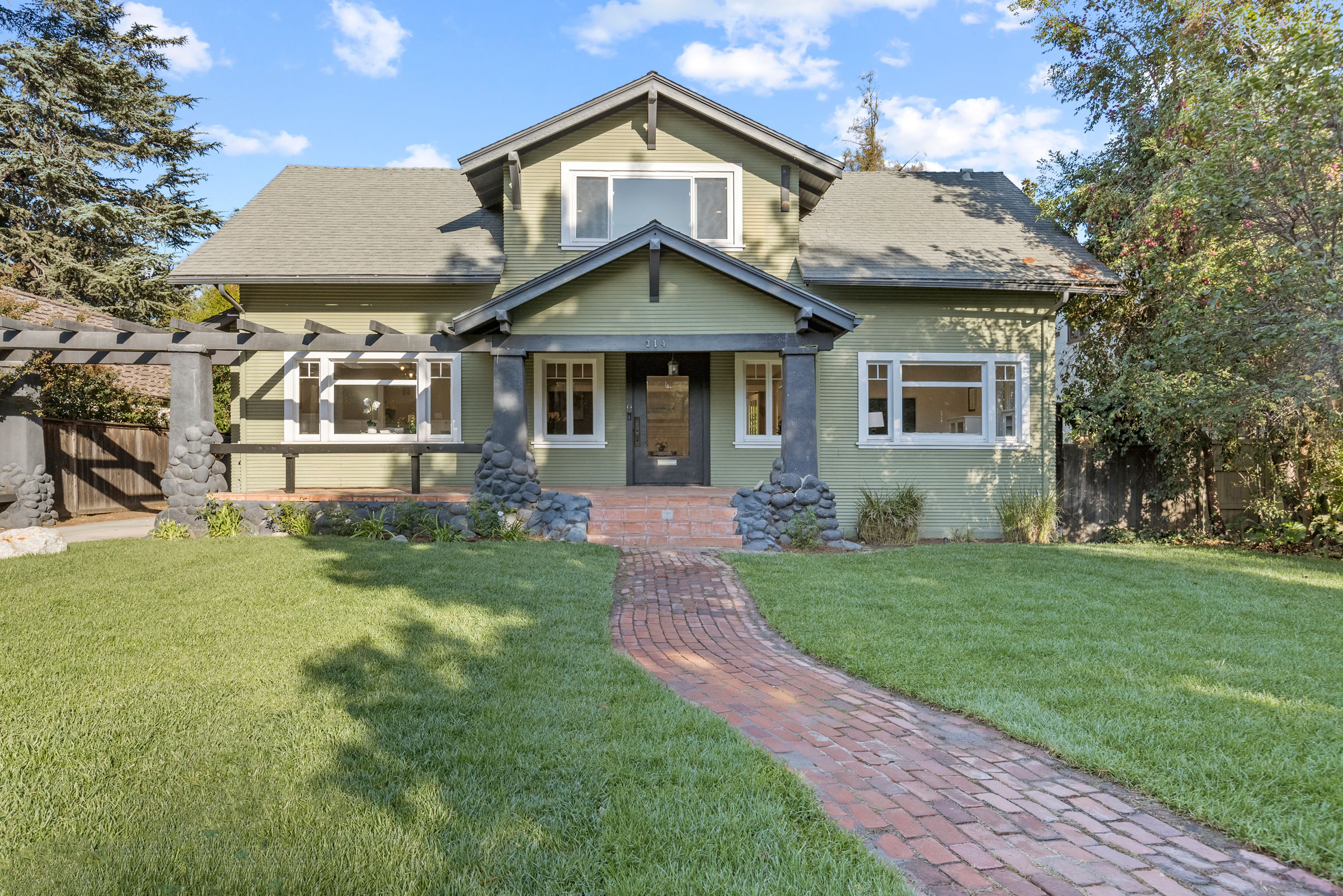 5. Even in a Sellers' Market, staging can help you sell faster. In this market, if a house sits for 3 weeks or more without offers, everyone wonders what's wrong with it and they're less likely to show it or want to see it.
6. No one has a crystal ball. A Sellers' Market today, could easily flip to a Buyers' Market tomorrow. It can happen in the blink of an eye. All it will take is someone at the Federal Reserve hinting about an interest rate hike. Some agents are complaining that more houses are falling out of escrow. Why take a chance that your listing won't sell?
Want to get 5%-23% over asking for your listing? Contact Moving Mountains Design today for a free estimate, or call 626-385-8852. We'd love to answer all your home staging questions.