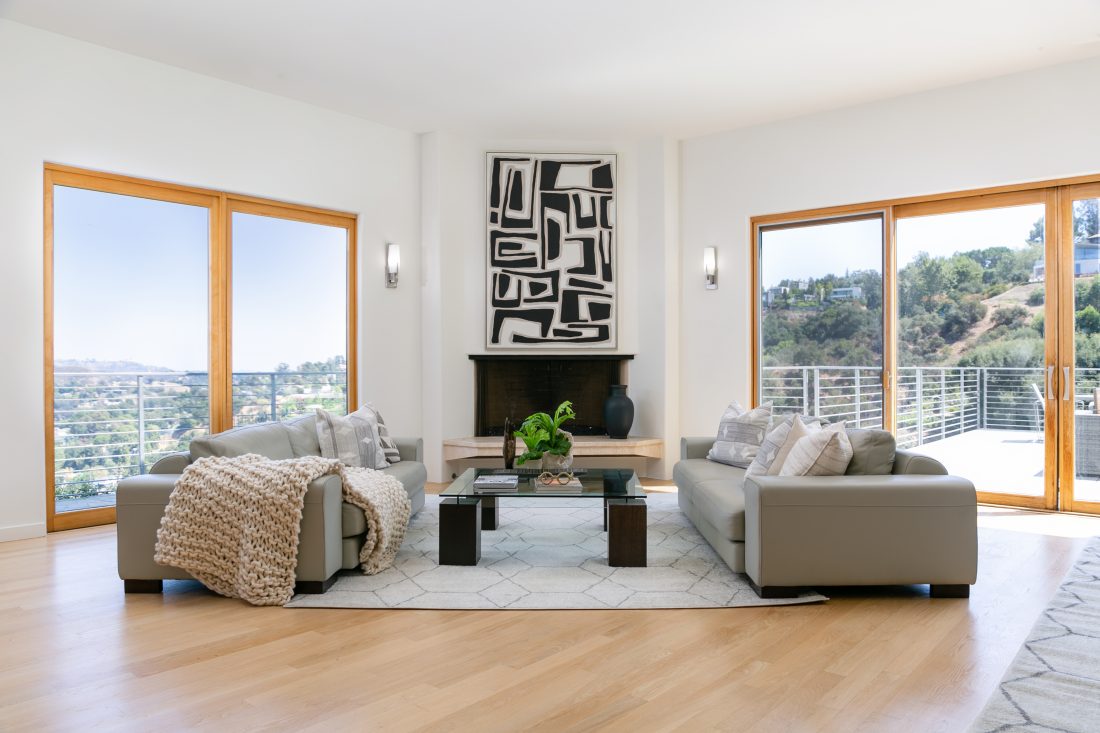 House Sells For $700K More After Staging
3210 Bonnie Hill Drive, Los Angeles sells for $700K more after staging by Moving Mountains Design
How many times have you heard that a house sells for $700K more after staging? Never? Me too, but that's what happened when we staged this Hollywood Hills home. We were called in to do a consultation on this amazing Hollywood Hills view home. After the home was painted and light fixtures were updated the house was ready to be staged. While the views were to die for, we wanted to keep the buyers' focus on the home. The rooms were large and generous and had a great flow throughout.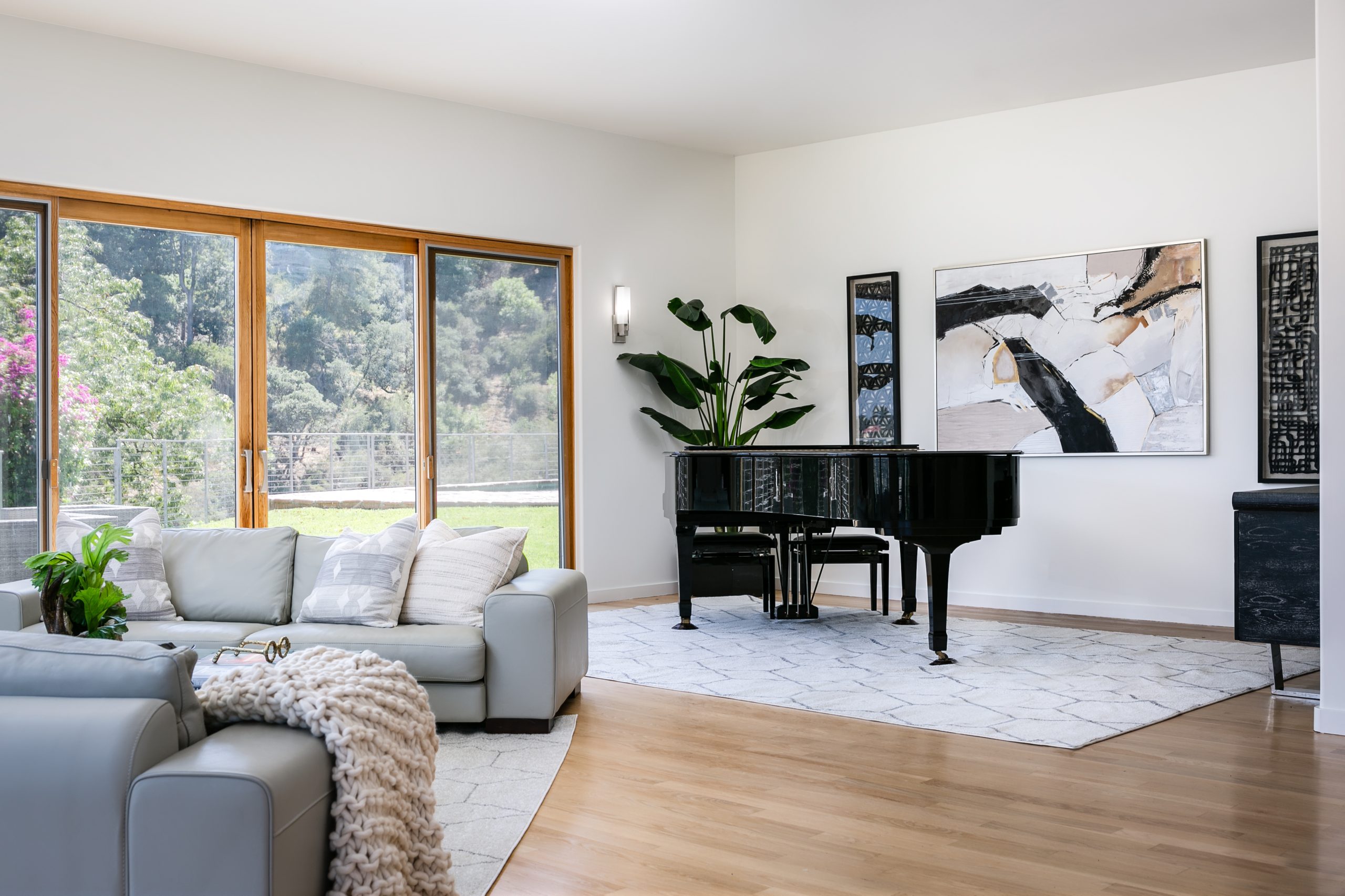 Although we sometimes provide baby grand pianos for staging, this one was already in the house and available for us to use. Since the living room was so generous, we had plenty of space to display this 7′ concert grand piano. Successful home staging makes sense of the available space and helps tell a story.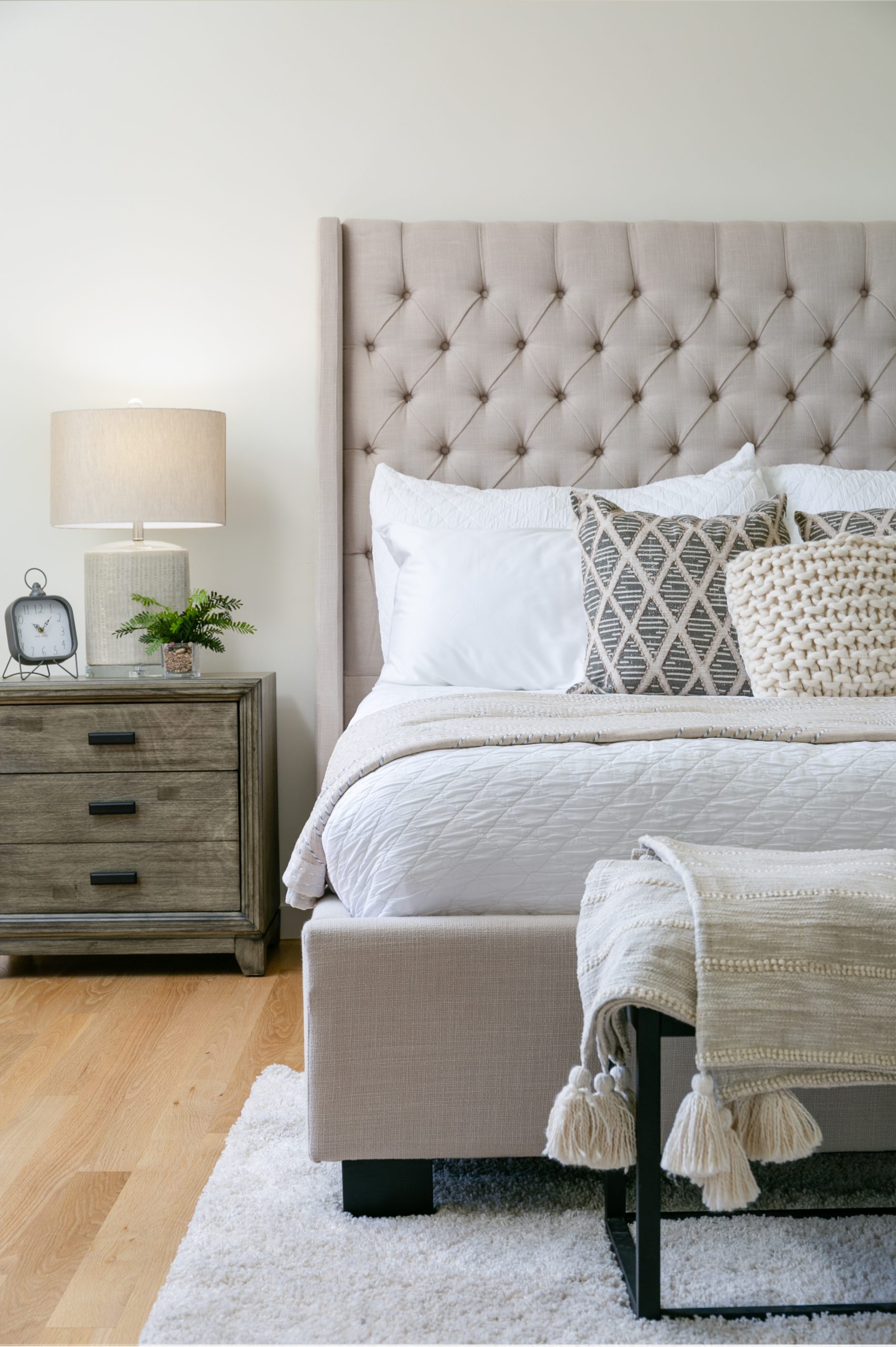 We like to use lots of texture in our staging and this primary bedroom is a perfect example of the use of texture in staging.
Who wouldn't want to have a home office that looks like this?
In case you don't believe me about the house selling for $700,000 more than the original list price, here's the property history from Redfin. We staged the house on August 26, 2020. The house was photographed and listed on September 1 at $1,995,000. The listing agent, Nick Ahrens, raised the price to $2,000,000 on September 8 and then again to $2,650,000 on September 10, based on the amount of interest in the property. Escrow closed on November 6, 2020 for $2,705,000! Not bad, eh?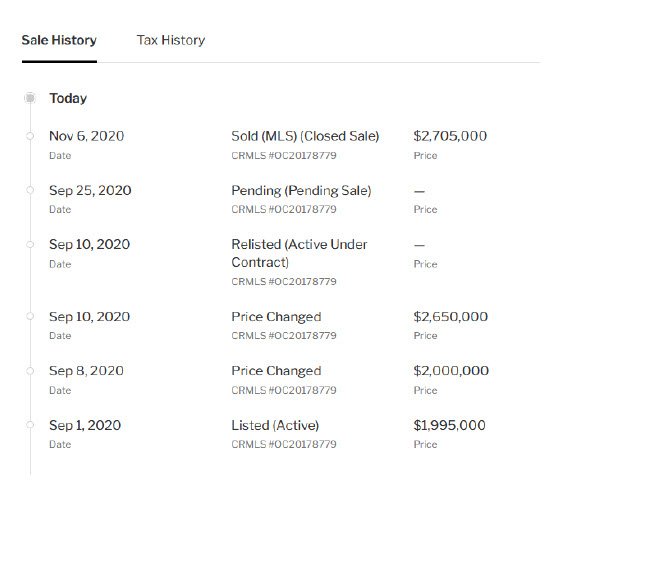 Here's the Redfin link: https://www.redfin.com/CA/Los-Angeles/3210-Bonnie-Hill-Dr-90068/home/5312069
Many thanks to Kevin Edge for the beautiful photos. Did you know we provide no-cost-to-you professional photography with our complete staging packages?
Here's one more shot.
This house sells for $700K more after staging. We'd love to be able to help you sell your listings faster and for more money. Give us a call at (626)385-8852 for a complimentary estimate.