Vacant Home Staging For An Arcadia Townhome
This week we staged a vacant Arcadia town home located in a very nice complex on Fairview Ave. When I first met the homeowners, they were in the process of moving out. After having the condo painted and the carpets cleaned, we were ready to stage.
Upon my recommendation, they agreed to paint the entire unit, have the carpets steam cleaned and hire a handyman to take care of a few minor repairs. They did a really nice job making their condo move-in ready. They were smart about hiring a professional home stager, and doubly smart for following my recommendations.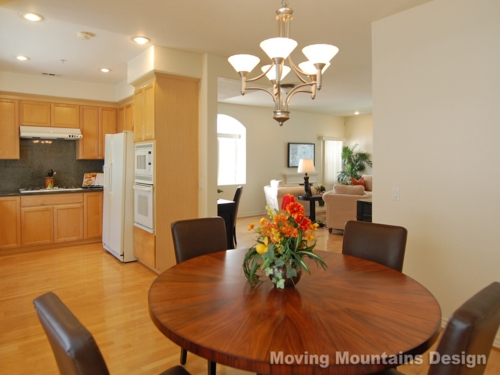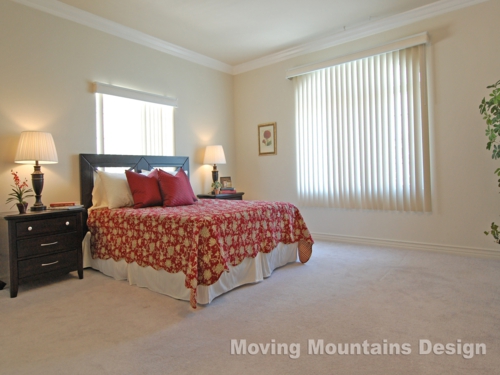 Any potential buyers who walk in the front door will see:
a spacious living room with a fireplace,
gleaming hardwood floors,
a large dining area,
lots of kitchen counter space,
spa-like bathrooms and
a large master bedroom with giant walk in closet.
They'll also see a well priced condo in a desirable Arcadia neighborhood, that is neat as a pin and well maintained.
Townhomes and condos are among the most difficult residential properties to sell. If you want to sell a condo or town home quickly, you must make any necessary repairs, make sure it is spotlessly clean, price it right, have it staged by a professional home stager and hire the best real estate agent to market the home. Selling a home is a business transaction and you should use every tool available to make sure the transaction is swift and smooth. Home staging can help you reach that goal.
Update: This condo/townhome sold within the first 2 weeks on the market with multiple offers. The home owners were very happy with the final selling price. Escrow has closed.
For more information about this terrific Arcadia townhome, contact the listing agent, Sharon Chou, Century 21 at (626)446-8402 direct or (626)833-8888 mobile. MRMLS#09096771

For more information about our vacant or occupied home staging in Los Angeles, Pasadena or Arcadia, call Michelle at (626)441-8975