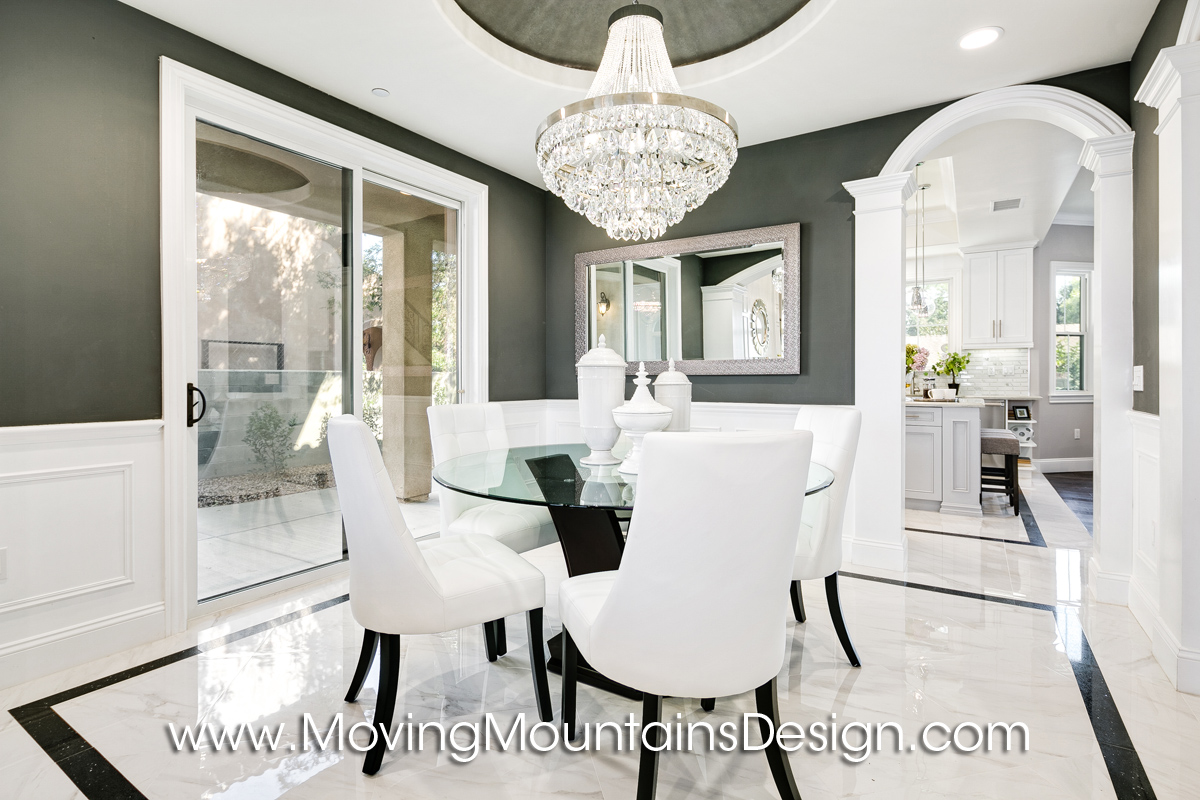 Temple City Home Staging | Luxury Home Staging
Our latest Temple City home staging project
This week, for our latest Temple City home staging project, we got to stage this beautiful, new construction home. Yes, you are not seeing things. The walls of the dining room are black. And they are stunning. And yes, one of the walls in the family room is charcoal gray. This takes "paint your walls a neutral color when selling" to a whole new level! This stunning Temple City home has 5 bedrooms, all en suite  (3 up/2 down) and 6 bathrooms. The entry is spectacular with a carved marble waterfall wall at the end of the entry hall with gleaming white and black marble floors. No detail was too small with no expense  spared, from the grand crystal chandeliers, wet bar, chef's kitchen, marble and hardwood floors and grand winding staircase.
Photos of our Temple City home staging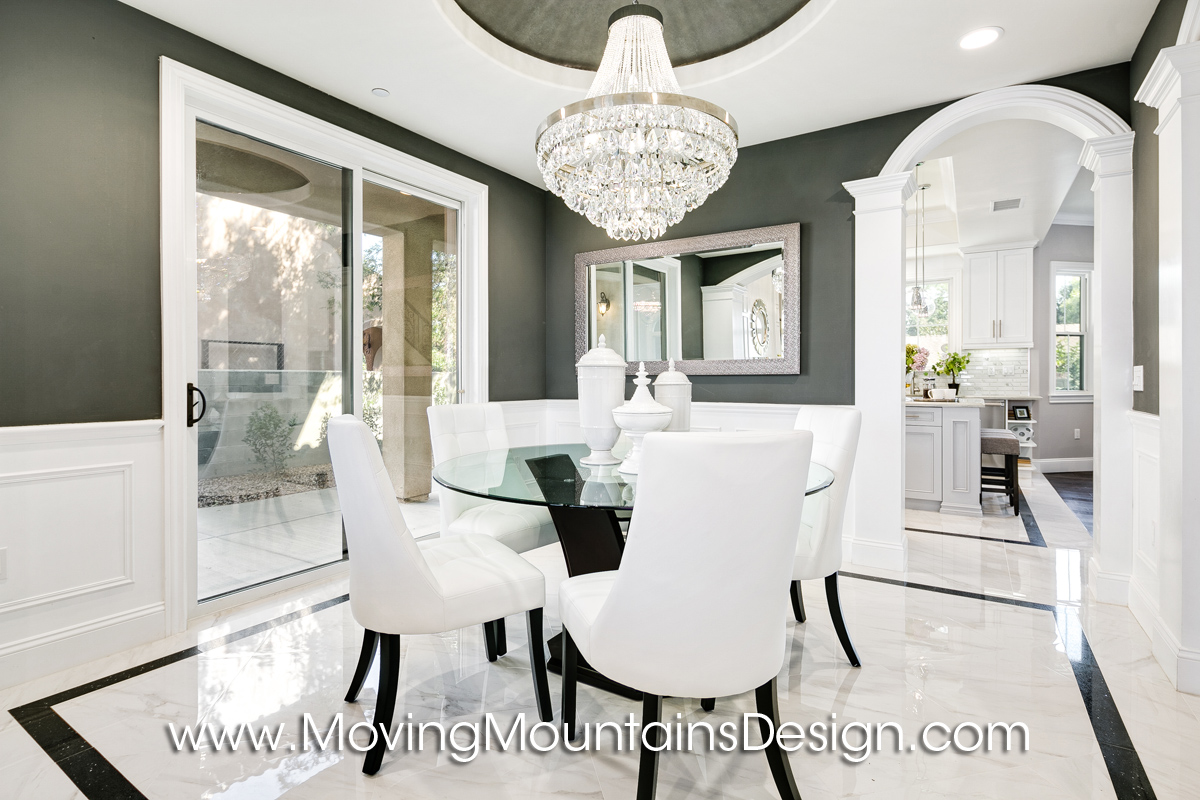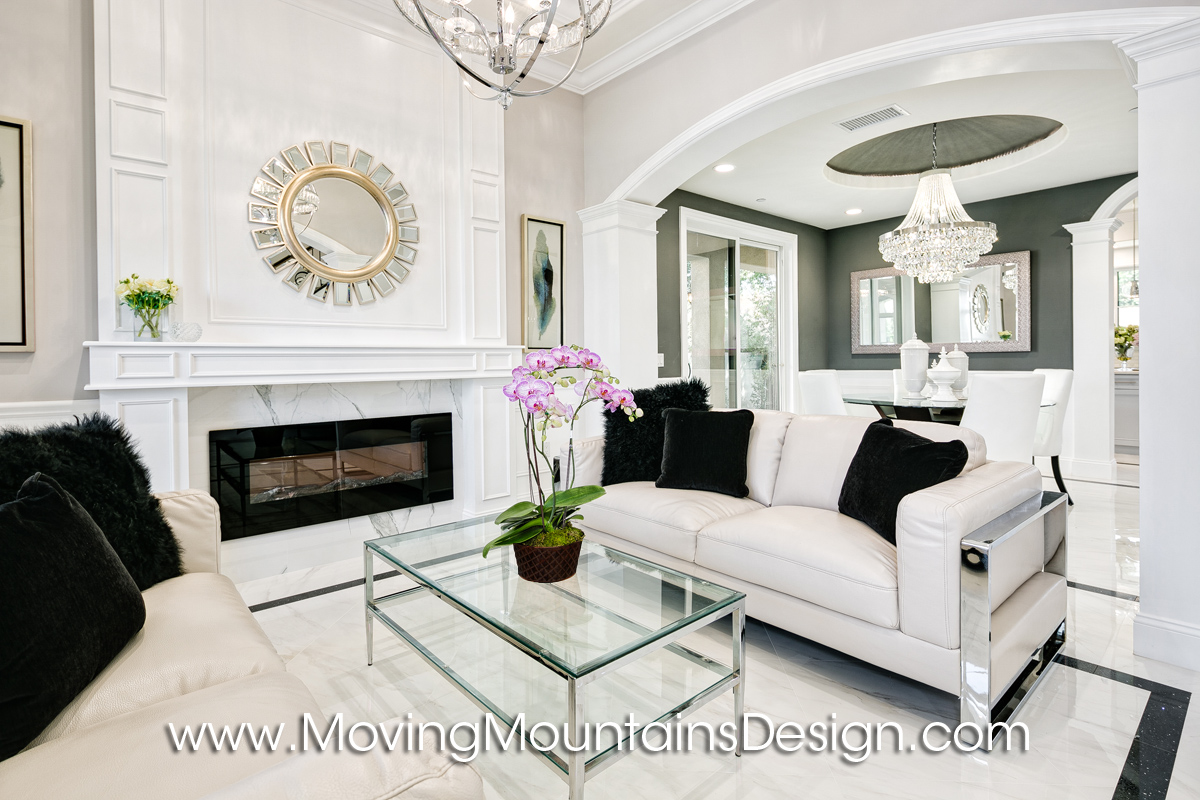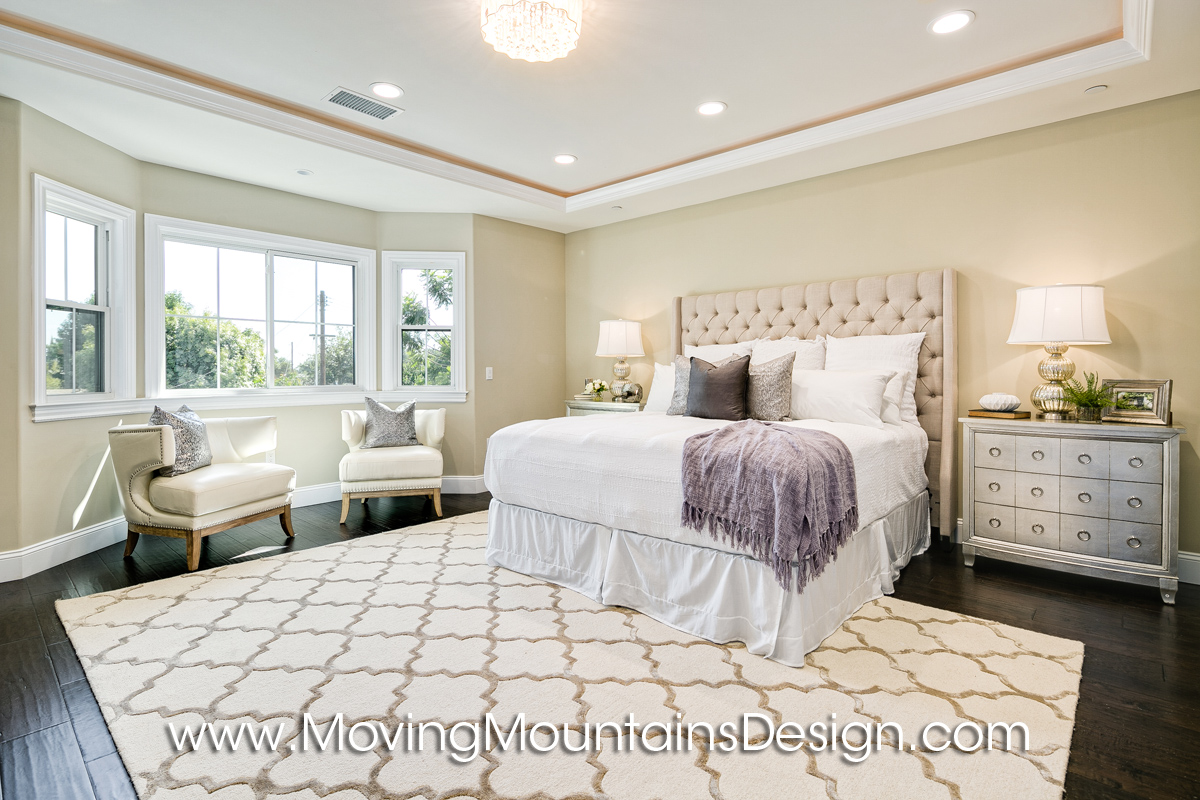 Photos by Kevin Edge
Click here to see more of our luxury home staging projects.