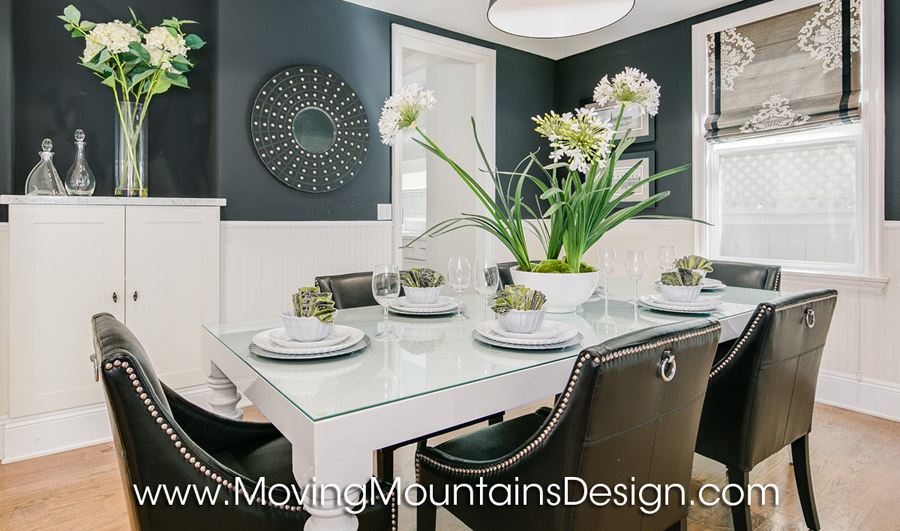 Studio City Home Staging | Gorgeous Conteporary Staging
Studio City Home Staging a gorgeous contemporary home
My, my, my, what a gorgeous Studio City home staging project we got to work on last week. Located on Bellingham Ave. Studio City, this home has high ceilings, a unique open floorplan, 6 bedrooms and 5 bathrooms and spacious backyard and pool. Located very close to Ventura Blvd. and the 101 Freeway, this beautiful home is convenient to EVERYTHING!
When I first looked at the home for staging, I immediately fell in love with the bold wall colors – black dining room, navy blue master bedroom, chocolate brown bedrooms, etc. The home had been very tastefully updated and is a decorator's dream.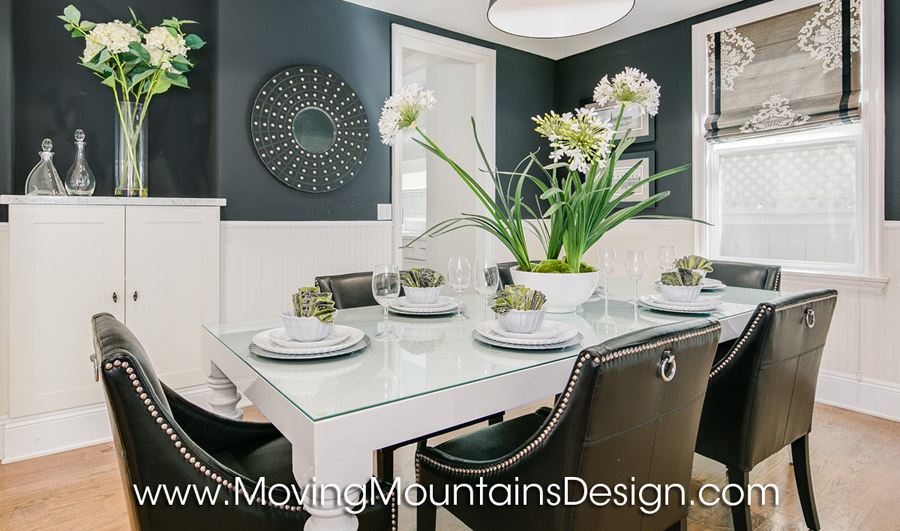 If I didn't live in a 1920's Spanish house, I'd be painting my dining room walls black right now!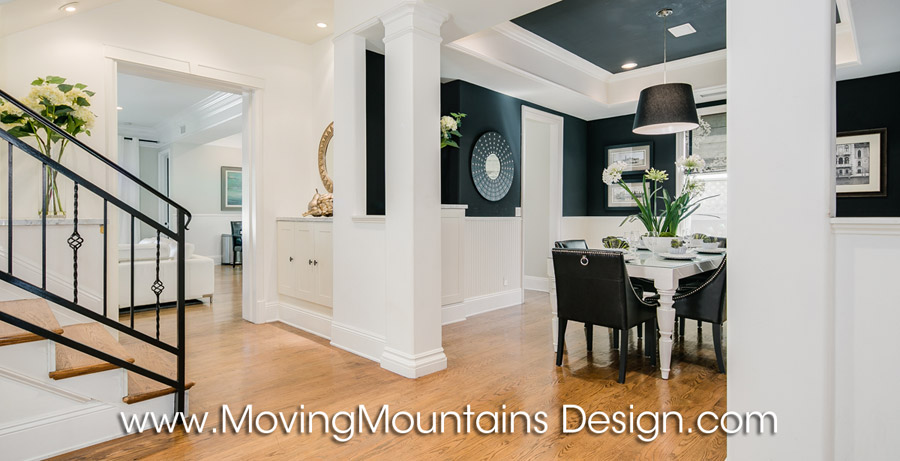 Some of the furniture was already in the house, and I added some furniture to areas that needed it, plus all the artwork and accessories. I would classify this as an occupied vacant home staging.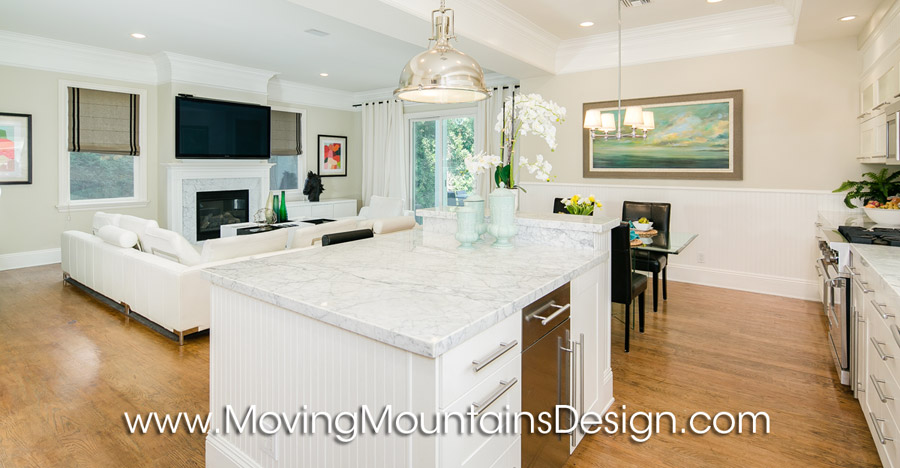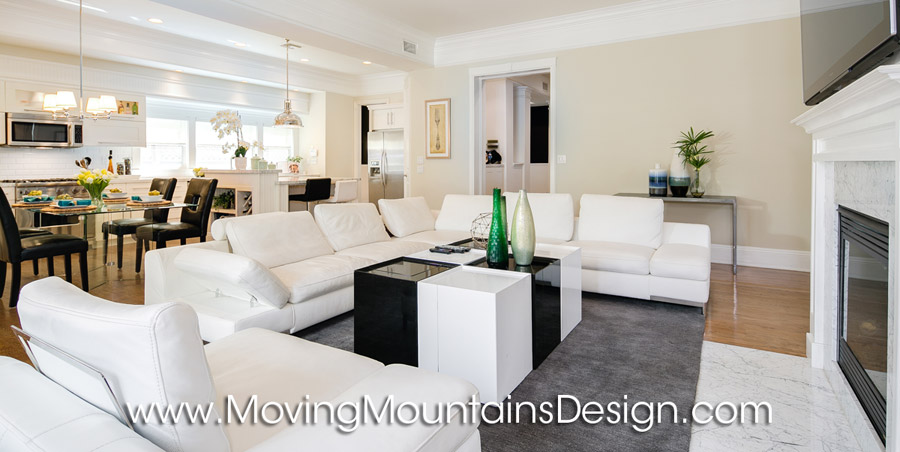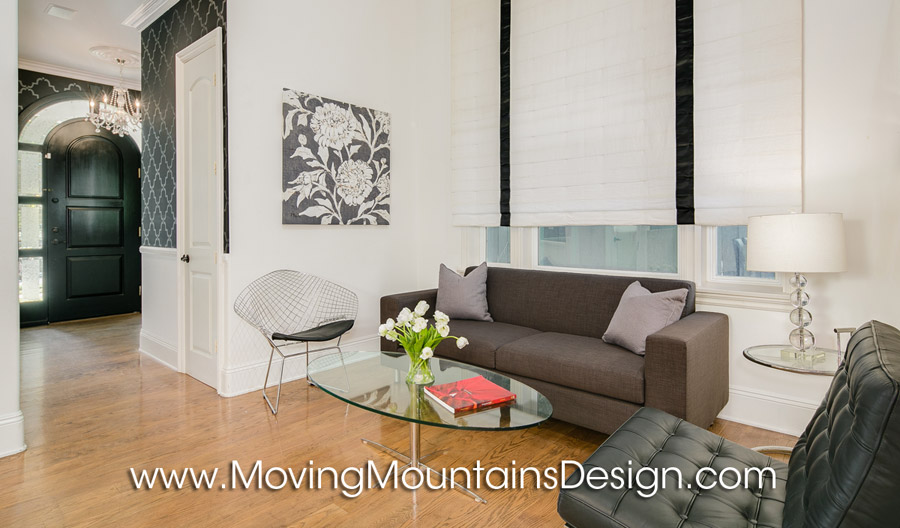 This home doesn't have a living room to speak of, just this "reception" area. It was previously occupied by a silver patent leather sofa that wasn't particularly inviting. I created this seating area in gray, black and silver to play off the window treatments and wall colors in the rest of the house.
Ok, so as much as I like the black dining room, I think I like the midnight blue bedroom with white trim even more. It gives me a peaceful easy feeling 🙂
This home is not on the market – yet – but as soon as it is, I will post more information.
For more information about Los Angeles home staging, luxury home staging or modern home staging please contact Michelle.