Rancho Mirage Home Staging For A Real Estate Investor
Rancho Mirage Home Staging
While we typically work on Los Angeles home staging projects, we took on this Rancho Mirage Home Staging project for one of our real estate investor clients. We've done 3 so far with another one coming up in 2 weeks. Located in the prestigious guard-gated Spring Country Club, this golf course view home has style to spare. 3 bedrooms and 3 bathrooms (en suite) in 2,900+ sq.ft. I love working with this particular client because he has great taste (he hired Moving Mountains Design, right?) and always supplies us with great finishes to work with – quartz countertops, marble backsplash, stainless appliances and interesting hardwood floors.
Our approach in staging this Rancho Mirage home was accentuate a desert lifestyle, while using cooling colors in artwork and accessories. Our color palette of teal blue, white and gray seem to do the trick. We also wanted a casual but elegant vibe.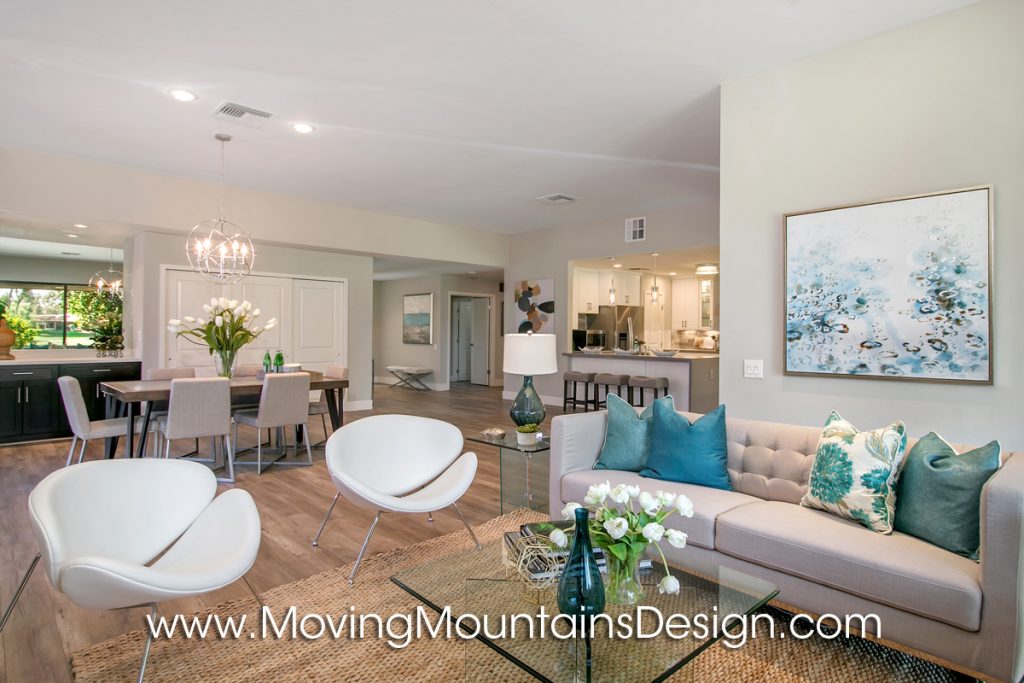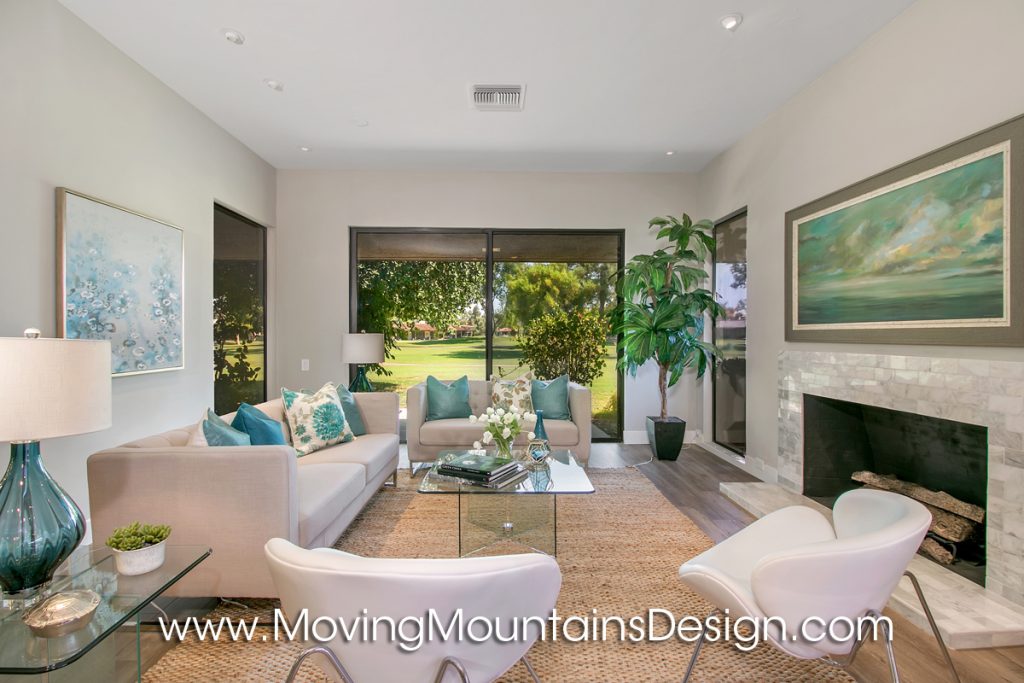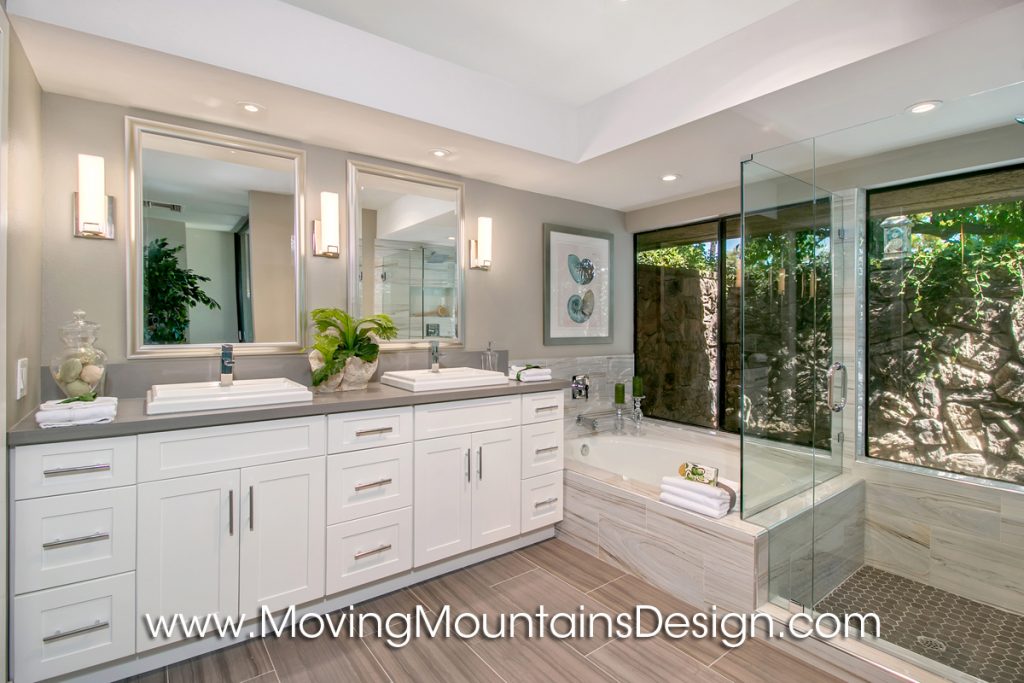 Check out the private, enclose patio surrounded by a rock wall. Perfect for an outdoor shower!