Pasadena Penthouse Condo Pops With Home Staging
Pasadena Penthouse Condo Pops With Home Staging
Last week we were hired by an out-of-town homeowner to stage her Playhouse District Pasadena condo. The condo had been on the market for 84 days before staging. In the best case, we would have staged this condo before it hit the market. But this homeowner was very smart to stage it when it hadn't sold for almost 3 months.
While we were staging, some potential buyers came through. This was the second time they saw the condo. The first time, it was unstaged. Their comments: "This looks so much nicer than I remember", "I didn't realize I could fit a king size bed in here" and "Now I'm sure my sofa will fit".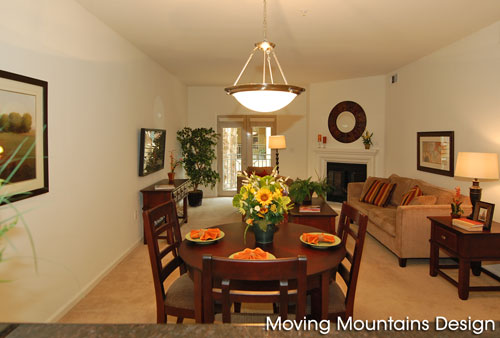 For more information about this 3 bedroom, 3 bath Pasadena Condo, contact the listing agent, Irina Netchaev, Pasadena Views Real Estate at (626)627-7107.