Pasadena Home Staging – Hard To Believe Its The Same Bathroom!
We recently were asked by the listing agent, Irina Netchaev, to perform a home staging consultation on a Sierra Madre view home that was going on the market. The home has great "bones" and an awesome view, but some of the decor and interior finishes had become dated. One of our recommendations was to make a few cost effective changes to the master bath to make it more luxurious and worthy of a master suite. This worked into the homeowners' plans as they had recently discovered a leak that would require them to tear out a shower wall to repair it.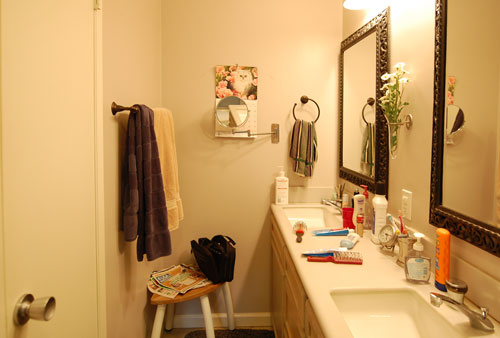 Sierra Madre Master Bath Before Staging Remodel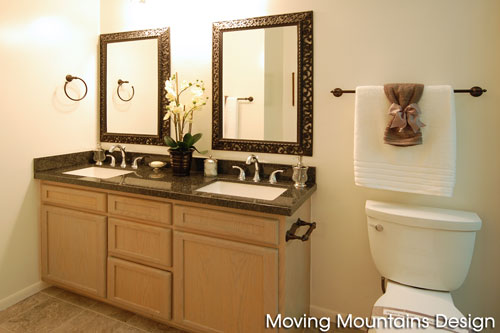 Sierra Madre Master Bath After Staging/Remodel
The homeowner used a left-over piece of granite from the kitchen remodel for the bathroom counter. New floor tile was also installed. In addition, a closet was removed which made the bathroom feel much larger.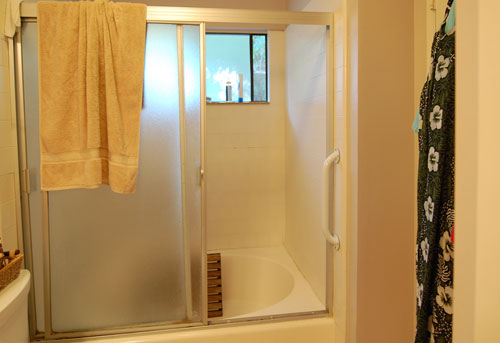 Sierra Madre Master Bath Shower Before Staging/Remodel
(Drumroll for the new shower, please)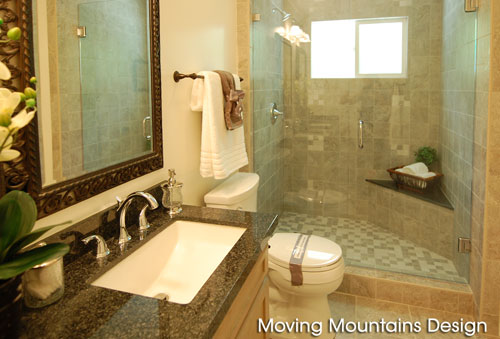 Isn't that an amazing bathroom transformation?
I think the homeowners did a fantastic job with this bathroom transformation. I provided the guidance and design suggestions. The clients hired their own contractor and purchased the supplies. Once the work was finished, we came in and added finishing touches for the staging.
Because Moving Mountains Design is also a full service Interior Design company, we have he knowledge and resources to assist our clients on projects such as bathroom and kitchen remodels. Before you hire a home stager, make sure they are qualified and have the resources to help you prepare your home for market.