Pasadena Home Staging – Cost Effective Kitchen Remodel
A few weeks ago we performed a home staging consultation for this beautiful Sierra Madre pool home. The home has great architecture, but the kitchen and master bathroom were a little dated. As part of the consultation, I recommended the following:
Paint the oak cabinets a warm white
Add brushed nickel knobs
Replace the laminate counter-top with granite slab
Replace the older appliances with new, stainless appliances
Move the refrigerator from the laundry room into the kitchen (required removing some cabinets, but this kitchen does not lack cabinet space)
Update the sink and faucet
Replace the tired linoleum floor
Replace the inadequate surface mount light fixtures with recessed lights (and more of them)
The cabinets were not replaced and the beautiful tile backsplash was spared.
Sierra Madre kitchen before home staging remodel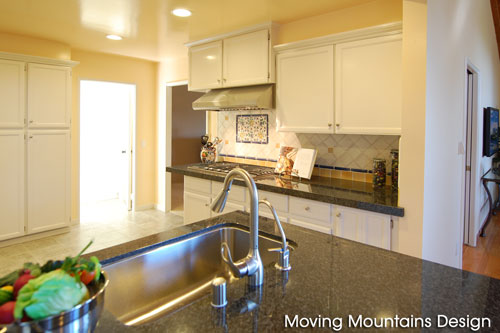 Sierra Madre kitchen after the home owners followed the home staging consultation recommendations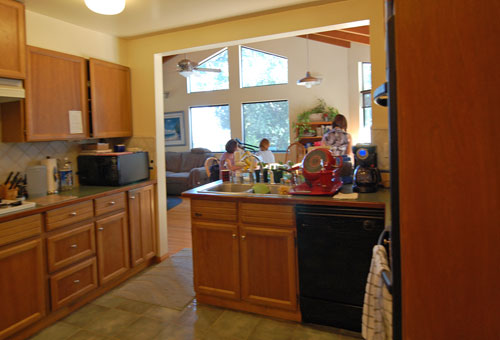 Sierra Madre kitchen before from another angle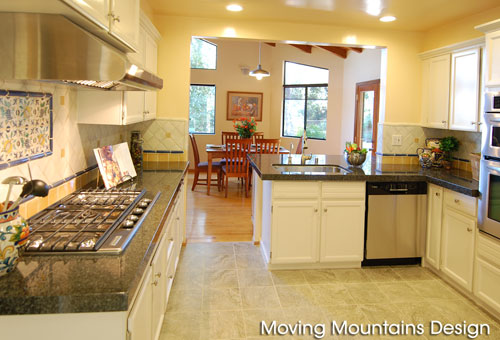 Kitchen after the home owner followed the home staging consultation recommendations
These home owners saved money by sourcing and purchasing all the materials themselves, although I gave them recommendations on where they could get a good deal on appliances, knobs and fixtures. The kitchen is now beautiful, more functional and worthy of a home at this price.
And, as often happens, the homeowner said "Why didn't we do this while we were living here?"