Pasadena Home Staging A Duplex For A Los Angeles Real Estate Investor
Today we stage this terrific duplex located in Northwest Pasadena for a Los Angeles real estate investor.
This investor knows that the fastest way to get her listings sold is to get them into market ready shape, price them right and have them staged by a top-notch professional home stager. I'm fortunate to work with a number of Los Angeles real estate investors who trust me to showcase the best features of their listings.
Here's a before picture of the living room:
Now here's the living room after staging:
And here's a shot of the kitchen: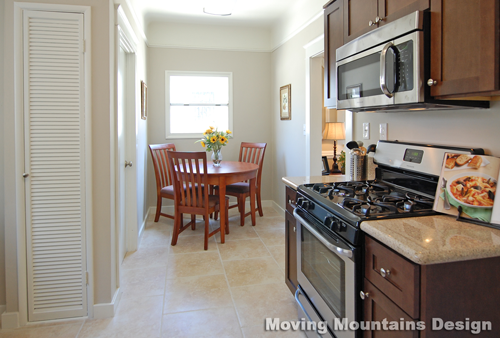 Contact us today to learn how we can help you sell your Pasadena or Los Angeles listing or real estate investment properties faster and for a higher price.
For more information about this charming, tastefully remodeled 2/1, 1/1 Pasadena duplex, listed at $399,900. contact Jennifer Shenbaum at (310)916-3452. MLS# S628519