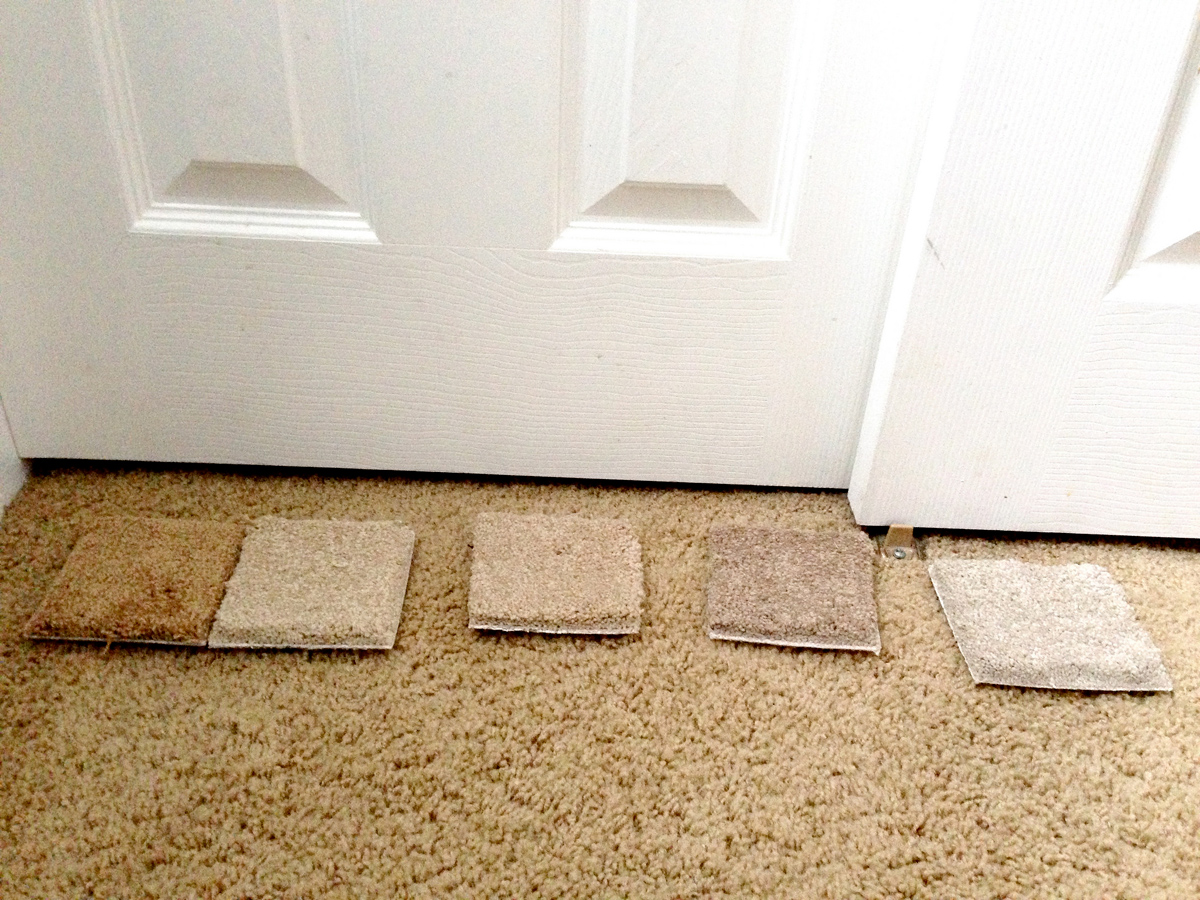 Money Saving Tips For Choosing Carpet When Selling Your Home
Tips for Choosing Carpet When Selling Your Home
You've decided to put your Los Angeles home on the market and you realize that one of the many things you need to do to prepare your  home for sale is to replace the worn, stained, Chartreuse or stinky carpet that was installed when Jimmy Carter was president. Good idea, with one caveat: If you have hardwood floors under the existing carpet, don't re-carpet. Remove the old carpet and spend the money (often times less money) having the hardwood floors refinished. Hardwood floors trump carpet every time when putting a home up for sale.
OK, you've peeked under the old carpet (by lifting a corner in several rooms) and you see plywood, sub-floor or concrete. Time to go carpet shopping.
Here are 6 money saving tips for choosing the right carpet to prepare your Los Angeles home for sale:
Don't buy expensive carpet, but do buy the least expensive carpet  suitable for a home at your listing price. For example, if you are selling a home in Highland Park that's priced at $450,000, you can get away with purchasing less expensive carpet than if you are selling a home in Pasadena that will be listed at $1.5 million. If the carpet is going up steps, choose a denser carpet so it wraps the edge of the step without showing the mesh backing.
Choose a light, neutral color carpet. You are not choosing a carpet that you have to live with or love. Remember, you are preparing your home so it appears move in ready for your buyer. Choose carpet that is cream, tan, beige, pale gold, caramel or cafe au lait. Lighter colored carpet makes a room feel larger and a neutral color is more likely to match existing tile or flooring already installed in the house. Additionally, neutral colored carpet is more likely to go with a potential buyer's furniture.
Choose a smooth texture. You may love that floral cut pile texture, but there is a good chance that potential buyers won't. I usually recommend either a cut pile (like a Saxony or velvet texture) or a cut and loop combination with (without a sculptural pattern). These two choices tend to look more expensive than loop carpets.
Shop around for price. Many big box stores slap a private label on carpet that is available elsewhere to make it more difficult to shop around. Don't always assume a big box store will give you a better price than an independent carpet store. Many independent carpets stores price their broadloom carpet very competitively. They want your business and, if you find the right store, you will probably get great service backed by years of experience.
Keep it simple. It is best to use the same carpet throughout the house. It makes the house feel larger rather than chopping it up room by room. The cost of carpet will be less since pieces left over from one room can be used to complete another room.
Don't offer a carpet allowance. Allowances are for teenagers. Buyers today are expecting homes to be move-in ready.  They want

you

to go through the hassle of replacing the carpet.  They'll accept your allowance and still offer a lower price.
If you need help selecting the right carpet  to prepare  your Los Angeles home for sale, call Michelle at Moving Mountains Design (626)385-8852. We're happy to help.

Top photo by Emily May

Here is Everything you Need to Know from a Professional Home Stager