Los Angeles Luxury Home Staging – A Look Behind The Scenes
Most people don't know what goes on behind the scenes during a Los Angeles luxury home staging project. Here's a look behind the curtain.
Last Friday we completed our first Los Angeles luxury home staging project of 2014. It is a beautiful 6,500 sq. ft. new construction home located in Arcadia, CA. With 5 en suite bedrooms (3 up and 2 down stairs), a home theater/media room, wet bar, wine cellar, home office with built-in shelves, 2 kitchens (one is a wet kitchen/frying kitchen), a beautiful kitchen/great room combination and a terrific Arcadia location, this beautiful Prairie-style new-construction home leaves little to be desired.
Moving Mountains Design is one of Los Angeles' best and most respected luxury home staging companies. I wanted to show you what goes on behind the scenes when we are staging a home in Arcadia, Pasadena or anywhere in the greater Los Angeles area.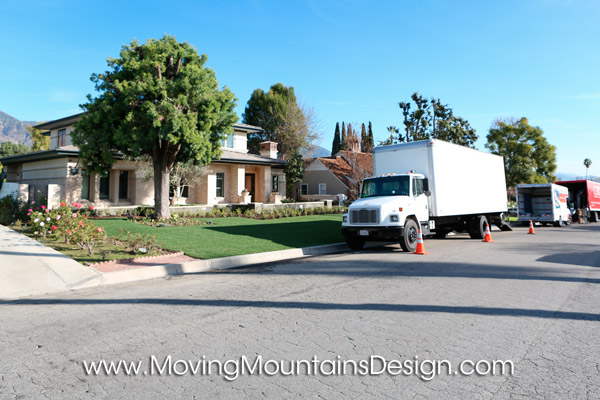 We usually have 3 or 4 truck loads of furniture and accessories when staging a large luxury home.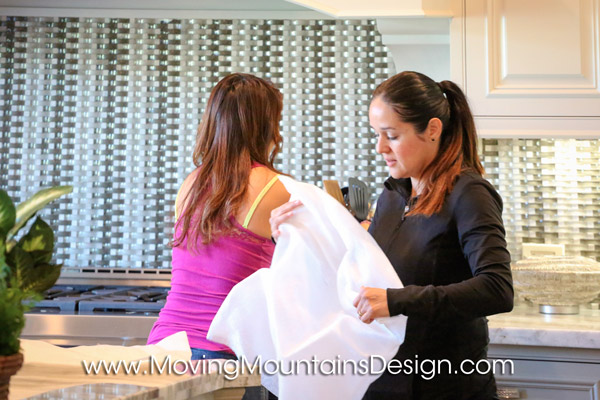 Assistants Jen and Ashley unpacking accessories in the home once the trucks are unloaded.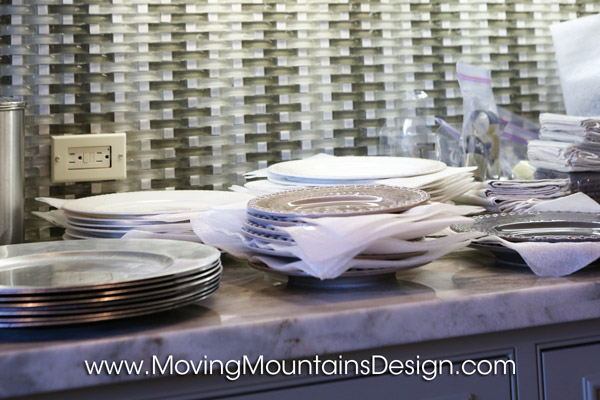 Just a small sampling of the accessories we use when staging luxury homes. Notice everything is carefully packed in foam pouches so everything arrives unbroken and unblemished.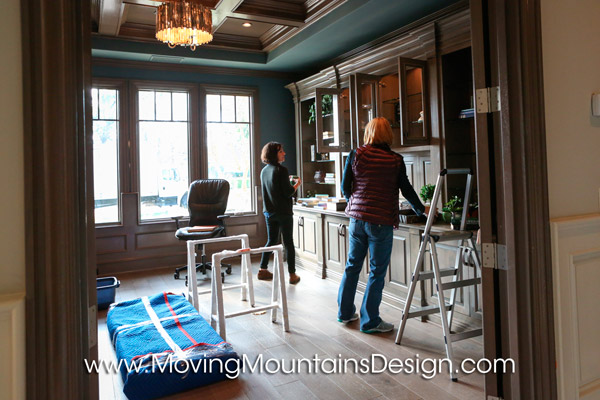 Assistants Shaun and Joanie staging the home office
It takes a lot of man-power, high-end furniture and accessories to stage a luxury home the right way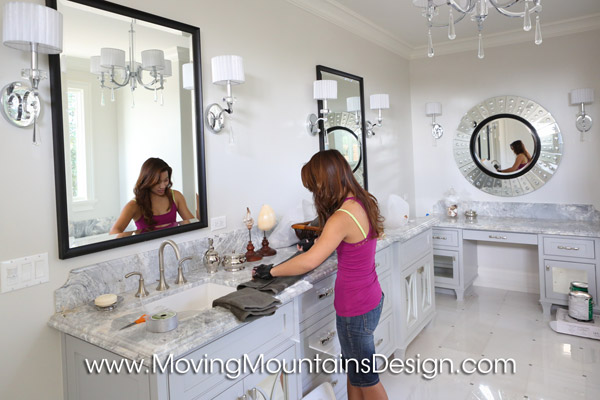 Assistant Ashley folding and steaming towels for one of the 6 bathrooms in this home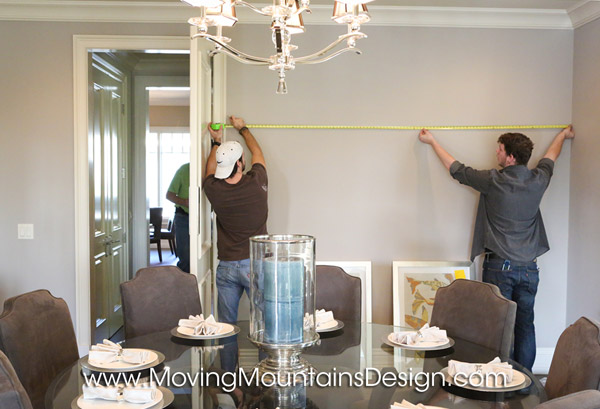 Making sure art is hung correctly is an important part of luxury home staging. Assistants Danial and Ashley doing it right
Assistant Danial making sure the glass sparkles. Details are important!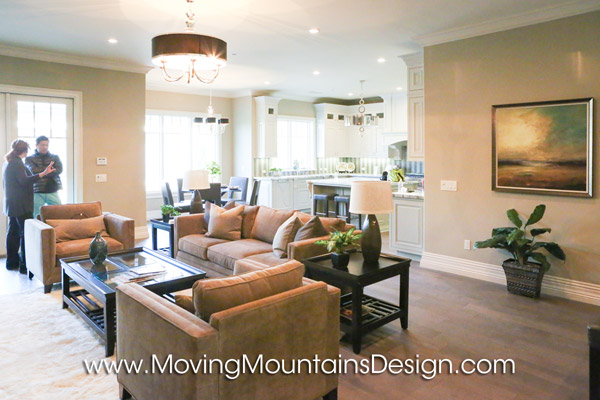 Final walk-thru with our client, a luxury home builder in Arcadia
 As part of our home staging packages, the home will be photographed by our professional photographer, Kevin (who also took all these photos).  Once the construction punch-list is completed, Kevin will go back in and take his beautiful real estate photos. Stay tuned for the finished photos!
To see photos of this home after it was finished, read Contemporary Luxury Home Staging | New Construction Home In Arcadia