Expert Home Staging Tips To Make A Small House Feel Bigger
Do you know these 19 tips to make a small house feel bigger?
I am frequently asked, by homeowners and real estate agents I work with, how to make their home or listing look bigger to appeal to more buyers. As an expert home stager in Pasadena and Los Angeles, one of my primary jobs is to make smaller homes feel more spacious.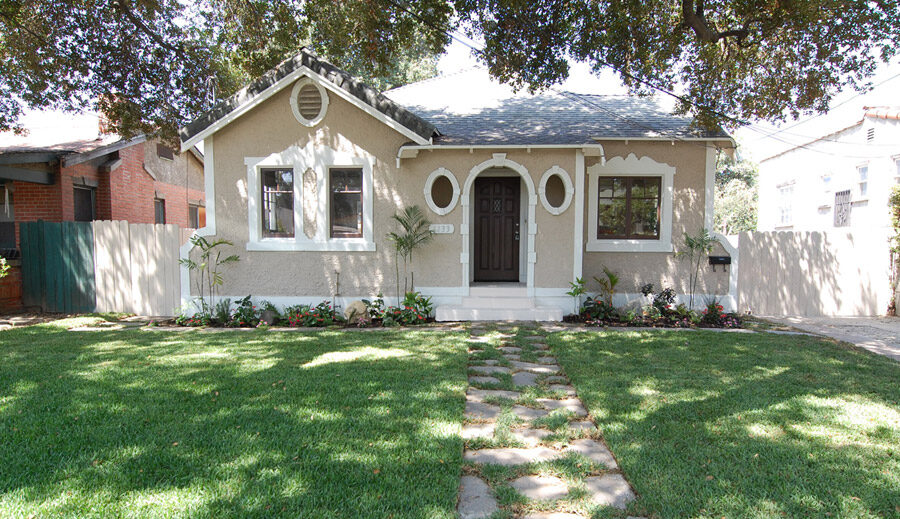 Here's a list of 19 tips for making a small home feel bigger.
You can use these tips whether you are staging a home to sell or if you are planning to stay, but just need some help dealing with smaller rooms. These tips will work with for vacant home staging (if you're bringing in furniture) or occupied home staging (dealing with the client's existing furniture):
Pare down the furniture to the essentials.  Will the room appear larger with the bed, the nightstands and a smaller dresser?
Clutter makes a room feel smaller. Lots of smaller items, like a Hummel collection or bowling trophies displayed on every horizontal surface, eat up visual space. Only display 3-5 items at a time. Store, sell or pre-pack the rest. You're selling a home, not a collection of "treasures".
Use fewer pieces of furniture. Its better to have one larger dresser than 2 smaller ones.
Use appropriately sized furniture. Having a too big sofa in a small den will call attention to how small the room really is.
Pull furniture away from the wall. That little bit of breathing room will give a sense of greater space.  Create a cozy sitting area in front of the fireplace, with room to move around the back of the furniture.
Cooler colors recede, so painting an interior room a pale blue, green or gray will make it feel larger.
Houses appear larger on the outside when painted a lighter color.
Keep walkways and sight-lines clear. Don't place furniture so that you are walking into the back of the sofa, or other large piece of furniture, when you walk into the room.
Bedrooms feel larger if there is ample space to walk on either side of the bed. Not enough space? Get a smaller bed while you home is on the market. Downsize from a king to a queen or from a queen to a double, if necessary.
Place the bed on the wall furthest from the door, if possible. The room will feel instantly larger.
Don't be afraid to place a bed in front of or under a window, if that's the best placement to make the room feel larger.
Show more hardwood. The larger the expanse of hardwood floor, the larger the room will appear. Do you really need that area rug? If the hardwood floors are hidden by wall to wall carpet, remove the carpet. The home will feel much more spacious.
Try using one larger area rug instead of several smaller rugs. Or if the room looks OK without it, don't use any area rugs.
Patterned upholstery and drapes make a room feel smaller. Use fewer patterns on upholstery and bedding. Use a solid, light color blanket or bedspread on a bed in a small bedroom to make the room feel larger.
Strategically placed mirrors make a room feel larger. Reflect a window or outdoor view, if possible. You can visually expand a space by putting a large mirror over a sofa.

A well lit room feels larger. Get rid of those dark corners. Make sure every overhead light and table lamp is lit before open houses and showings.
Minimize window treatments. The simpler the better. "Naked" windows, shutters, blinds or simple drapes (no flounces, ruffles, strong patterns or complicated valences) take up less "visual space".
Make all your cabinets and closets half-empty. You will appear to have more closet and cabinet space. There is no such thing as a closet that is too empty when selling your home.
Clean houses feel larger. Make sure every surface including your floors are shiny clean. Clean your windows and screens so they let in maximum light and sparkle.
These 19 home staging tips to make your home feel larger will work if you are staging to sell or staging to live.
If you need help figuring out how to make your home or listing feel larger, hire us for a home staging consultation. Call us today for a no-cost, no-obligation estimate for staging your home (626)385-8852.