Don't Choose A Home Stager Based Upon How Much They Cost
Don't choose a home stager based upon how much they charge or it may wind up costing you.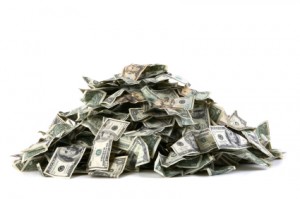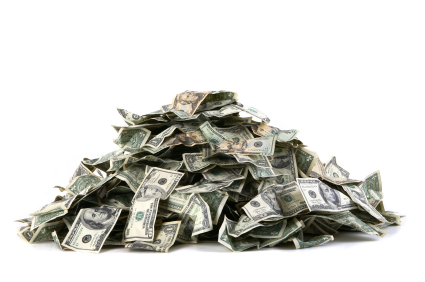 One of the first questions I am often asked by potential clients is how much I charge for home staging. Its a very good question and you should be asking it. But it should be your first question if you are only interested in the cost and not in whether or not I can help you sell your home.
Hiring a less expensive home stager does not guarantee that you will save money. As a matter of fact, it will probably cost you more.
A more appropriate first question might be "How many years have you been staging homes (5)?" or "How many homes have you staged (250+)?" or "How many homes do you currently have staged?(15)" (Numbers in () are Moving Mountains Designs current statistics). The higher those numbers are, the more likely the stager knows what they are talking about and is an expert in marketing and preparing homes for sale.
A cheap home stager, one who is willing to cut their fees in order to get the job at any cost, will most likely be providing less service, less furniture, less accessories and less experience, thereby causing your home to sit longer on the market. And sitting longer on the market will cost you a lot of money, a lot more money than if you hired the more experienced home stager. A home stager that settles for less of a fee has less money to spend to make your home look spectacular. They will use the cheapest furniture and accessories, which most likely won't make your home look as good as it could. A poorly staged home can hurt the sale of your home.
Lets say you hire a less experienced home stager who charges $500 less than the more experienced home stager. "Wow", you think, "I've saved $500!" But because your home is not as attractive as it would have been if you had hired the more experienced stager who really knows what they are doing (that charges $500 more), your home does not sell for an additional 30 days. Just 30 days more. How much does that 1 month cost you? Mortgage – $3,000? Property taxes – $400? Insurance, utilities, gardener – $600? So, sitting on the market for just 1 month more will cost you $4,000 – $500 you saved  = $3,500 more out of your pocket because your home took just 1 month more to sell. That $500 savings doesn't seem like such a good deal to me.
For every home staging project we do, every piece of furniture and all accessories are hand selected to enhance the appearance of your home. We work to increase perceived value of your home. And because of our extensive experience staging and marketing homes, we know how much is just enough and how much is too much. We know what makes homes sell!™
In addition, we provide your listing agent with 10-20 beautiful, professional quality photos of your staged home. No Snappy Pix point-and-shoot camera for us. We use Nikon Professional camera equipment. This helps ensure that your home  looks great when home buyers  first see it on the internet thereby encouraging more traffic to your home.
Selling your home can be very stressful and there are a lot of unknowns involved. One of the ways you can lower your stress level is to surround yourself with people who are the best at what they do – the best Los Angeles real estate agent and the best Los Angeles home stager.
Read Choosing A Home Stager for more information on how to find the right home stager to help sell your home.