Charming CalTech Area Pasadena Home Staging
Yesterday, we staged an adorable romantic English cottage in the Caltech neighborhood of Pasadena. I was initially hired by the homeowners for a comprehensive home staging consultation. I couldn't have asked for better staging clients or nice people to work with. 2 months later they were done packing up the excess and completing the tasks on their to-do list and Moving Mountains was there to transform their home. This was a "hybrid" staging as we used some of the homeowners' furniture and rugs and augmented it with rental furniture, artwork & accessories.
Some of the changes we recommended as part of the home staging consultation:
Remove a wall of built in cabinets that were not part of the original construction, didn't match the architecture and made the home feel smaller
Remove carpet from 2 bedrooms and a hall to reveal the hardwood floors beneath
Refinish the hardwood floors
Paint all rooms from a palette of colors provided during the consultation
Paint the dark wood kitchen and bathroom cabinets white
Add granite counters in the kitchen
Remove some cabinets from the kitchen that were added after the home was built and didn't match the existing cabinets
Extensive landscape and garden clean up
And here's the finished product: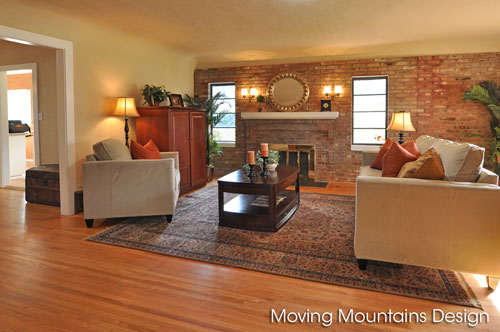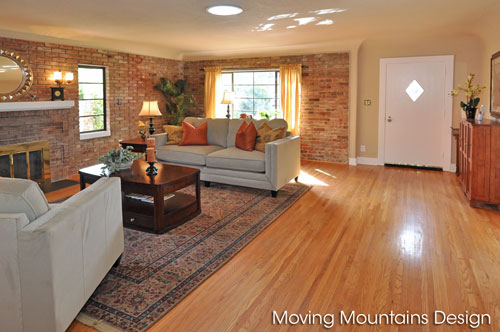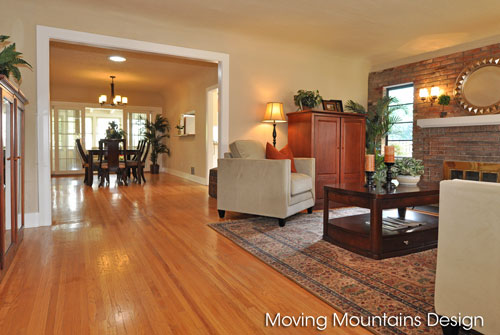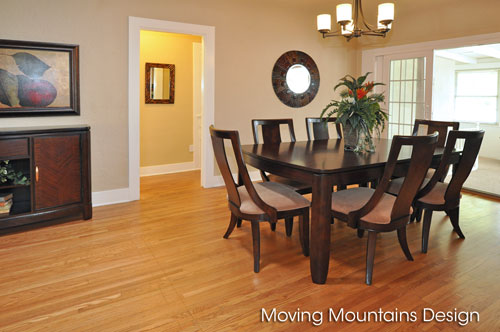 In addition to a large living room and dining room, the home has an enclosed light-filled sun porch which can easily accommodate more casual seating and a casual dining area or game table.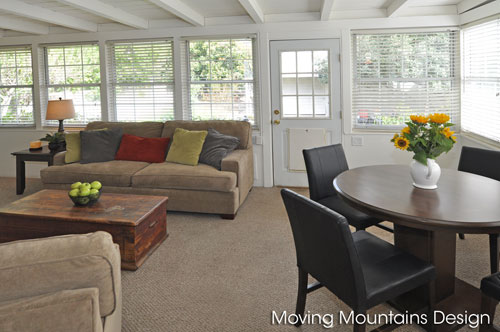 The home has 3 bedrooms and 1.75 bathroom, plus guest quarters over the garage with another 3/4 bath.
OPEN HOUSE SCHEDULE:
Thursday, March 10, 2011 – 10 am until 2 pm
Thursday, March 10, 2011 – 5 pm until 7 pm Twilight Open House
Saturday, March 12, 2011 – 1 pm until 4 pm
Sunday, March 13, 2011 – 1 pm until 4 pm
The listing agent is Irina Netchaev, Keller Williams Pasadena. She can be reached at (626)629-8439. MLS#22149279.