Altadena Home Staging An Occupied Home
I was hired to stage a beautiful Altadena home this week.
The homeowners are moving to a larger home to accommodate their growing family. I was called in by the real estate agent to help the homeowners prepare the home for sale, to maximize the size of the rooms, accentuate the beautiful architectural features and give each room a clearly defined purpose.
The formal living room was being used as the master bedroom, which worked fine for them, but might have caused some confusion for potential buyers.
I suggested they move the master bedroom to one of the large, airy bedrooms, and gain a living room in the process.
The piano was moved from the dining room to the living room. It made the dining room feel larger and there was plenty of space in the living room to accommodate a piano.
Here's a few shots of the bedrooms after staging:
And a lovely vignette shot: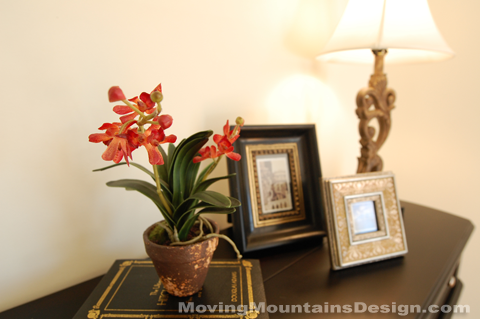 For more information about this beautiful Altadena pool home, contact the listing agent Bettina Rosenfeld, Coldwell Banker, at (626)827-6114.